Free Initial Consultations

630-580-6373
With offices in Naperville, Joliet, Wheaton & Chicago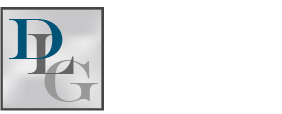 Your circumstances can change considerably in the months and years after your divorce, especially your financial situation. The spousal maintenance arrangement ordered by the court as part of the dissolution of marriage process may not be appropriate anymore, but you do have options for amending the terms. While you should discuss the specifics for modifying spousal support with an Illinois divorce lawyer, an understanding of certain general information may prove helpful.
State Law on Spousal Maintenance Modification
The Illinois Marriage and Dissolution of Marriage Act provides that an order for spousal maintenance can be modified by showing a "substantial change in circumstances." Both the ex-spouse receiving support and the one paying it can request a change to increase, decrease, or terminate maintenance payments. The law lists a number of factors indicating a substantial change in circumstances, including:
A change of employment for either party, and whether he or she will receive increased or decreased income;
The payment recipient's efforts to become self-supporting;
Circumstances that impair the earning capacity of either party, such as a medical disability that affects the person's ability to work;
Tax implications of the maintenance payments and how they may bear upon the financial situation of the respective parties;
The duration of support payments as compared to the length of the marriage;
The value of property awarded to each ex-spouse upon dissolution of the marriage;
The value of property acquired and owned by each person after the judgment of divorce was entered; and,
Other factors that the court may consider in the interests of equity.
Termination of Maintenance
Note that spousal maintenance may also terminate by operation of law, relieving the payor of his or her financial obligation. Unless the parties execute a written agreement or the court enters a judgment to the contrary, the obligation for maintenance terminates:
Upon the death of either ex-spouse;
When the party receiving spousal support payments remarries; or,
If the ex-spouse receiving maintenance payments begins a conjugal, cohabitation relationship with another person.
For purposes of automatic termination, the obligations of person paying support cease upon the date of remarriage or when the court determines that one ex-spouse began cohabitation.
Trust an Experienced Illinois Divorce Attorney
When circumstances change after your divorce and the spousal maintenance arrangement is no longer appropriate, consult with an Illinois divorce lawyer about modifying the terms. State law does allow both ex-spouses to request changes, but the petition process and court procedures can be complex. A qualified attorney with experience in post-judgment modifications can advise you and protect your interests in court, so it is wise to have legal representation. The experienced DuPage County family law attorneys at Davi Law Group, LLC can help you with all your divorce related needs, so please contact our office to discuss the details of your situation.
Source:
http://www.ilga.gov/legislation/ilcs/ilcs4.asp?ActID=2086&ChapterID=59&SeqStart=6000000&SeqEnd=8300000