Free Initial Consultations

630-580-6373
With offices in Naperville, Joliet, Wheaton & Chicago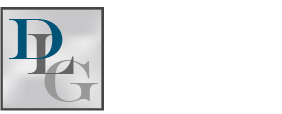 In many divorce cases, the parties are able to agree upon spousal maintenance and the terms of the arrangement are entered into the final dissolution of marriage order. Under Illinois law, the agreement is binding on the parties, but it can be modified under certain circumstances. At times, it may be necessary and appropriate to make changes, as many life-changing events can occur after the divorce is finalized. The ex-spouses must look to the specific terms of the agreement to determine whether it can be modified. Hence, it is important to consult with an Illinois spousal maintenance attorney before you sign.
Agreements Regarding Modification
The terms of a spousal maintenance agreement typically cover the amount one spouse pays to the other, how often, and whether there are any events that would cause maintenance to terminate. In addition to payment basics, a divorcing couple can also include different types of modification provisions in their spousal maintenance agreement:
The divorcing couple can agree that maintenance should be modified or terminated upon the occurrence of an event or the passage of a specific amount of time. For instance, if the recipient spouse starts making enough income to carry on a comfortable lifestyle, the previous maintenance might need adjusting;
Spouses may incorporate a provision stating their agreement to review spousal maintenance and setting a date to reevaluate. At that point, they may decide to change the terms or terminate maintenance entirely; or
A couple may agree to make the spousal maintenance arrangement non-modifiable.
Reviewing Maintenance Arrangements
In the absence of an agreement on spousal maintenance, payments will continue until one spouse requests a review. To establish grounds to modify, the requesting spouse must prove that he or she has undergone a "substantial change in circumstances." There are nine different factors that a court would consider in determining whether the situation warrants a modification. Factors involve changes of employment, the length of the marriage, the terms of property division under the divorce, any new assets acquired, and similar issues.
Retain a Qualified Illinois Divorce Lawyer for Spousal Maintenance Matters
Illinois law encourages divorcing parties to agree on such issues as spousal maintenance, but it is important to understand the impact of terms that involve modification. Many things can change in the years after your divorce, so you do not want to risk a financial hardship by agreeing to a non-modification clause. Before executing a binding spousal maintenance contract, talk to an experienced DuPage County family law attorney who has experience in Illinois divorce law. For more information on these types of agreement or other divorce-related issues, please contact Davi Law Group, LLC.
Source:
http://ilga.gov/legislation/ilcs/documents/075000050K502.htm