Free Initial Consultations

630-580-6373
With offices in Naperville, Joliet, Wheaton, Plainfield & Chicago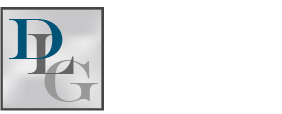 Illinois law states that children have the right to emotional and financial support from both of its biological parents, and it protects those rights through different measures. Child support is one of the more commonly known and discussed, yet obligors are often confused about where their responsibility ends and begins. Moreover, they are not always informed of their rights, such as the right to request a modification if a significant change in circumstances occurs.
When Can an Obligor Request a Modification to Child Support?
When child support orders are established, the income of each biological parent is used in the calculations, as are the specific needs of the child (i.e. children with special needs, etc.). The time that each parent spends with the child may have been used as well, but such considerations have only recently become commonplace. If a substantial change has occurred in any of these areas - the income of the biological parents, the child's needs, or the amount of time that each parent spends with the child - then either parent may request a modification to their order of support.
Since changes are meant to benefit the child, not the parents, some modifications could result in an increase in a non-custodial parent's child support obligation. For example, if a child needs braces, the receiving parent may petition the courts to obtain additional support from the obligor.
However, there are situations in which a modification may ultimately benefit the obligor. As an example, consider an obligor that has recently parented another child. Though their obligation to their first child has not changed, they now have an equally important obligation to meet the needs of their new family. A modification to their child support order could allow them to this more effectively.
Other reasons that an obligor might wish to modify their order of support could include:
A substantial decrease in the obligor's income,
A change in parenting time or parental responsibility,
A significant increase in the receiving parent's income, and
An order that did not consider the parenting time or parenting responsibilities of an obligor.
Obligors should note that changes can be either temporary or permanent, depending on the situation. Moreover, not every request for modification is successful. As such, obligors are encouraged to seek seasoned legal representation before filing their request for modification.
Contact Our Wheaton Child Support Modification Lawyers
At Davi Law Group, LLC, we understand the importance of balancing a child's needs with that of an obligor. Skilled and experienced, our Wheaton child support lawyers can assist you with a request for modification to your order of child support. Start by scheduling a personalized consultation. Call our offices at 630-580-6373 today.
Source:
https://www.thebalance.com/requesting-child-support-modification-in-court-2997619