Free Initial Consultations

630-580-6373
With offices in Naperville, Joliet, Wheaton & Chicago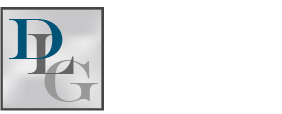 When a couple decides to divorce or separate, they have to figure out issues regarding their children. Of course, a child's primary residency and child support payments are both critical issues. The dissolution of a marriage creates a new family dynamic for the parents and their child. These dynamics will continue to change over time. It is possible that the parent responsible for paying child support may need to request a modification to child support. As family dynamics change, parents should understand how a court will examine a request to modify a child support order.
Determining Child Support
When a divorce is finalized and a support order is appropriate, then a court will follow guidelines provided by Illinois law to determine how much child support a parent should pay. Typically, the non-custodial parent will pay support. The amount of support will be based on his or her net income, the number of children supported, and other factors the court finds relevant.
Reasons for Modifying a Child Support Order
A child support order addresses a child's current and anticipated needs. These needs are balanced with the supporting parent's circumstances. However, it is likely that either the child's needs or the parent's circumstances will change over time. For this reason, Illinois law allows support modifications. A court will consider a child support modification in the following situations:
Dramatic Changes in the Child's Needs: The child's needs have changed significantly. Children grow and develop in ways that might require additional support. For example, a child could be diagnosed with a serious medical condition or be accepted into a prestigious academic program. Depending on the circumstances, the child support order could be substantially increased or completely terminated by the court; or
Dramatic Income Changes: The parent paying support has a significant change in income. The supporting parent may lose employment or is disabled in an accident that would impact his or her income. Conversely, a promotion or salary increase may drastically increase the supporting parent's income. A court could increase or decrease support depending on the circumstances.
Recalculation of Support
If a court determines that there has been a substantial change in circumstances for either the child or the supporting parent, then the court will determine the extent of the modification. The court will again review the needs and anticipated needs of the child and the supporting parent's financial circumstances. The goal will be to arrive at a child support order that is better suited to the family's current needs.
Reach Out to Our Office for Help
Families are dynamic and have changing needs. If your family has experienced a substantial change and you believe you need a child support modification, then you should contact the DuPage County child support lawyers at Davi Law Group, LLC. We can walk you through the child support modification process and ensure that your child support reflects your family's needs. Please contact us today to discuss how we can help you and your family.
Source:
http://www.ilga.gov/legislation/ilcs/documents/075000050K505.htm