Free Initial Consultations

630-580-6373
With offices in Naperville, Joliet, Wheaton & Chicago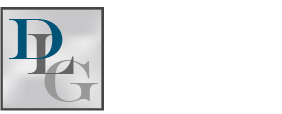 Modifying a Child Custody Agreement
If a child is involved in a divorce, one of the most important aspects of the proceeding is to establish a child custody agreement. This agreement determines whether the parents have joint or sole custody, visitation rights, time sharing, decision making responsibilities and more. Once a child custody agreement has been set, there are only specific circumstances where it can be modified after the fact.
Modifying a Child Custody Order
There are three ways under Illinois law that a child custody agreement can be modified by the courts. First, both parents can agree to the changes in the child custody order. Second, the order can be modified if one parent can show the court that the child's present environment may seriously endanger his or her physical, mental, or emotional well-being. Finally, a modification can be made to the child custody agreement if more than two years have passed since the original agreement was created and a change in circumstances is shown to be in the best interests of the child.
Change in Circumstances
In order to modify a child custody agreement based on a change in circumstances, Illinois laws have been fairly specific as to what qualifies in this regard. Under the law, a change in circumstances must have happened because the facts either did not exist or were not known to a parent at the time of an original agreement. These new or changing facts must be proven to necessitate a modification in a child custody agreement because it would be in the best interests of the child to do so.
One common, significant change in circumstance is the death of a parent. Under the rules of custody, the surviving parent takes sole custody of the child. However, a stepparent, grandparent, or other close relative can petition the court for custody or visitation after the death of one parent occurs.
In addition, the incarceration of a parent is also typically seen as a change in circumstances for the purposes of modifying a child custody agreement. An incarcerated parent can make arrangements for emergency care of his or her child; however, that parent is not allowed to give guardianship or custodial responsibilities to a third party without court agreement. Therefore, an emergency arrangement cannot serve as permanent custody.
One circumstance that does not typically qualify is a child's decision that he or she wants to live with the other parent. The simple desire to live at the other parent's home is not enough on its own to warrant a change in circumstances. It must also be shown to be in the child's best interests to make the move, which usually involves proving that his or her welfare would be adversely affected by staying in the present arrangement.
Call Us Today
Our DuPage County family law attorneys are standing by to help you with your child custody or other family law issues. For a free and confidential consultation of your family law questions in Chicago or the western suburbs, contact our office today.