Free Initial Consultations

630-580-6373
With offices in Naperville, Joliet, Wheaton & Chicago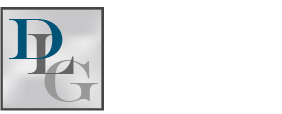 When a couple finalizes a divorce, it is likely that one of the former couple's circumstances will change at some point in time after the divorce. This is particularly true if a couple married earlier on in life. If the changes in one person's circumstances is significant, it is likely that, after providing notice and submitting a motion, a court will order a child support or maintenance modification.
Changes That May Justify a Modification
In order to obtain a modification, the party requesting the change must first demonstrate to the court that they have had a substantial change in circumstances. Changes in circumstances that may justify a modification may include:
A new job or promotion that results in a higher salary;
Unemployment or significant decrease in pay;
A disability;
Having a new child;
Remarriage;
Changes a child's medical or educational needs; or
A parent's need to move to another state.
How Will the Court Analyze a Modification
Under Illinois law, courts will consider the child's best interests when one parent requests a support or visitation modification. A court may grant a child support modification if the requesting parent is able to show a substantial change in circumstances. In some cases, the parent requesting the modification may be able to obtain a modification without showing a substantial change if the following applies:
The parent requesting a modification is able to show an inconsistency of at least 20 percent, but not less than $10 per month, between the amount of child support ordered under the Illinois Marriage and Dissolution of Marriage Act and the amount paid under an existing order; or
The parent requesting a modification is able to show he or she is able to provide his or her child's health care needs through health insurance or another means.
When a spouse requests a change to maintenance support, the court will consider factors as directed under Illinois law. These factors include income and the needs of each party and the duration of the marriage. Additionally, the court will also consider the following factors:
Employment changes and whether those changes were made in good faith;
Each party's efforts to become gainfully employed;
Impairment of future and present earning capacity;
Tax implications of maintenance payments;
Duration of marriage in relation to the length of the marriage;
Each party's property;
Increases and decreases in each party's income;
Property owned and acquired since the divorce; and
Any factor the court finds just and equitable.
Let an Attorney Help with a Support of Maintenance Modification
Life can change after a divorce is finalized. Courts understand this and may be able modify a child support or maintenance order if it is justifiable. If you feel that you need a support or maintenance modification, please contact the DuPage County divorce attorneys at Davi Law Group, LLC. We can go over changes in your circumstances and help you figure out whether a modification may be justifiable. Call us today to begin discussing your case.
Source:
http://www.ilga.gov/legislation/ilcs/fulltext.asp?DocName=075000050K505