Free Initial Consultations

630-580-6373
With offices in Naperville, Joliet, Wheaton & Chicago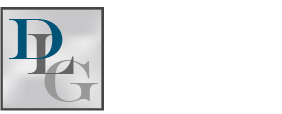 In our society, parental rights are fundamental rights, meaning they are the type of rights that are guaranteed to citizens of the United States by virtue of the Constitution. Because of this fact, to terminate parental rights, the government needs to prove that there has been some behavior or misconduct so bad that it causes harm or a threat of harm to the well-being of a child, and therefore the government has the right to intervene on the child(ren)'s behalf.
Misconduct, Neglect, and Abuse of Children
When we think about misconduct or behavior that is considered neglectful or abusive, generally we think about actions taken by parents to injure or hurt a child from infancy until the child is no longer a minor. However, Illinois law (among other jurisdictions in the United States) has found that misconduct while a fetus is still in utero may trigger termination of parental rights once the child has left the womb. Under our law, how can the government enforce the termination of parental rights for neonatal abuse?
Illinois's Child Abuse Statute, Including Newborns
Illinois's child abuse statute includes, within its text, content revealing that a newborn infant may be found to be neglected if he or she has within his/her blood, urine, meconium, etc. any amounts of a controlled substance that was not administered to the mother of the newborn child as a result of medical treatment. The implication is that when a mother gives birth, if her newborn child has foreign substances within his/her body that turn out to be controlled substances on the Illinois Controlled Substance list, it is presumed that the mother took this controlled substance during the pregnancy.
Illinois's Legislative Stance on Personhood
Illinois also has a legislative history of personhood, which states that Illinois believes that life begins at conception, and barring any scope of limitation provided under Roe v. Wade, in-utero fetuses have rights. Illinois has even gone so far as to have criminal statutes within its legislation to punish and criminalize voluntary/involuntary manslaughter and reckless homicide of a fetus. This statute, along with Illinois's personhood stance, provides protection not only to newborn infants, but also to in-utero fetuses.
Criminal Penalization for Drug Use during Unknown Pregnancy
Although the purpose of the statute is protection of newborn children from development issues that occur as a result of neonatal drug use, soon-to-be mothers who are drug users may not know of their pregnancies, and therefore use drugs up until the pregnancies have been determined. These women, even if they stop using drugs once they have been made aware of the pregnancies, can still be criminally punished by the state through battery statutes (aggravated battery of an unborn child that leads to bodily harm, disability, or disfigurement) and/or loss of custodial rights of the child.
The Statistics on Newborn Drug Addiction and Withdrawal
Throughout the country, there has been an increase in the number of pregnant women arrested for misconduct during pregnancy. Of those arrested, 84 percent had been using drugs. In the last 10 years, between 2004 and 2013 in particular, a study revealed that the number of infants in intensive care for withdrawal symptoms from drugs increased four-fold. Withdrawal in newborns shows itself in symptoms such as crying, agitation and insomnia.
Actions of the State against Pregnant Women
The first action of the state, however, is not always criminal penalization. Illinois, for example, has specific reporting procedures whereby if a newborn is tested positive for drugs or alcohol, the state can prosecute the mothers, and/or help them rehabilitate in special drug-related programs.
Experienced Family Law Attorneys in DuPage County
Parental rights are fundamental and should be protected as such. If your parental rights are being threatened, it is important to speak with the experienced family law attorneys at Davi Law Group, LLC. Contact our experienced DuPage County family law attorneys today for a free and confidential consultation.