Free Initial Consultations

630-580-6373
With offices in Naperville, Joliet, Wheaton, Plainfield & Chicago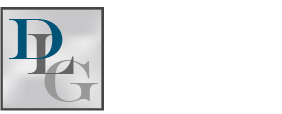 Minimizing Arguments and Disagreements in Divorce as Your Kids Head Back to School
Back-to-school can be a fun and exciting time for families, but for couples in the midst of a divorce, communication is critical to avoiding arguments. Learn how you and your spouse can foster a positive co-parenting experience during this hectic period with help from the following.
Get on the Same Page (or as Close as Possible)
When it comes to educational goals, parents need to be on the same page—or at least as close as possible. Common areas of contention involve debates over private versus public school, the district in which the child should attend school, and whether extracurricular activities will be covered by child support, or if each parent will contribute to the cost of their own volition.
Remember, at the end of the day, what you and your spouse really want is to provide the best possible education for your child, at a cost that each of you can reasonably afford. Also, keep in mind that you may spend a great deal of time, negotiating an arrangement that works for all involved parties.
Define Financial Roles and Responsibilities
Even if you intend for your child to attend public school, there are costs involved with back-to-school. Your child will need new clothing and supplies. They may also need to visit their primary care doctor for a physical or immunizations. All of these expenses can add up quickly. Avoid arguments over money by defining financial roles and responsibilities before school starts. Know who will cover what expenses, including those related to healthcare, clothing, supplies, and any extracurricular activities or after-school programs.
Find a Way to Communicate About Schedules and Activities
Though divorce means you no longer have to worry about where your spouse will be each day, there is a certain level of communication that is still required when you have shared children. After-school programs, extracurricular activities, school events, and other activities need to be planned for on both sides, and parents may need to coordinate schedules carefully to ensure that all children are picked up and dropped off at school and their activities on time.
Digital, shared calendars can help, but you may still need to find a way to discuss schedules and schedule changes with your spouse. Email, text, and other forms of non-verbal communication are often the easiest for divorcing parents.
Contact Our Wheaton Family Law Attorneys for Help with Your Illinois Divorce
Divorcing parents do not have to face the complex legal process alone. Seasoned and experienced, Davi Law Group, LLC prioritizes the best interests of children in every case. Call 630-580-6373 and schedule your personalized consultation with our DuPage County child custody lawyers for help in your Illinois divorce case.
Source:
https://www.wusa9.com/article/entertainment/television/programs/great-day-washington/back-to-school-for-divorced-parents-how-to-avoid-arguments-miscommunication/65-7a6ebfd9-1421-48b7-aca2-8343cf0f2cbd