Free Initial Consultations

630-580-6373
With offices in Naperville, Joliet, Wheaton & Chicago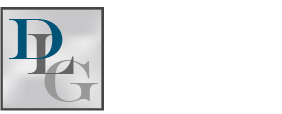 Military life can be demanding for a service person and oftentimes places unrelenting strain on a military couple. This is especially true in situations where a service member is deployed and the family lives apart for months at a time. Sometimes, this pressure may become more than the relationship can bear and the couple decides to divorce. If you, or your spouse and you, are considering divorce, then you will need to understand the special circumstances that surround military divorce.
Military Protection From Divorce Actions
Special federal and state laws create certain issues for military couples seeking a divorce in Illinois. There are several federal laws that protect active duty military service members from being held in "default" for failing to respond to a divorce action. These laws were passed to protect active service members from being divorced without their knowledge.
The Soldiers and Sailors Civil Relief Act allows an Illinois court to postpone a divorce proceeding for the entire time a service member is on active duty and up to 60 days after active duty ends. This statute protects active duty service members from a divorce action while serving in a war. A service member can waive this right to have the divorce proceedings postponed if the service member wants to pursue the divorce while on active duty.
Serving an Active Military Spouse
A civilian spouse must serve his or her active duty service members with a summons and a copy of the divorce action. If the active duty service member is stationed abroad, the Hague Convention on Service Abroad of Judicial and Extrajudicial Documents requires that a copy of the divorce action be served in the local language, even if the spouse does not speak that language. If the divorce is uncontested, the active duty spouse may waive service requirements by signing an affidavit that acknowledges the divorce action.
Residency and Filing Requirements
The residency requirements and grounds for filing for divorce in Illinois are the same as filing for a military divorce. However, the Illinois Marriage and Dissolution of Marriage Act requires that:
One spouse resides in Illinois for 90 days; or
One spouse is stationed in Illinois for 90 days.
How is our Property Divided?
Illinois law will govern the division of property for a military couple. However, federal law also provides guidelines that determine who military retirement accounts are divided. Under the Uniformed Services Former Spouses' Protection Act a former military spouse will only receive a portion of their former spouse's retirement account if the couple was married for 10 years or longer while their spouse was on active duty.
Let us Help you with a Military Divorce
Military couples already experience a lot of pressure. The added complication of divorce can be long and drawn out depending on the circumstances of the couple. If you, or your spouse, is an active duty service member and you are considering a divorce, then you should contact the DuPage County divorce attorneys at Davi Law Group LLC. We can help you and your spouse understand the unique circumstance of a military divorce and ensure that you make the best decisions for your family. Please contact us today to schedule an appointment.
Sources:
http://www.justice.gov/sites/default/files/crt/legacy/2011/03/23/scratext.pdf
http://www.hcch.net/e/conventions/menu14e.html
http://www.dix.army.mil/LegalOffice/files/USFSPA.pdf