Free Initial Consultations

630-580-6373
With offices in Naperville, Joliet, Wheaton & Chicago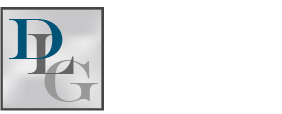 Most people view divorce as a failure of their marriage, but relationship experts say this is not always the case. In fact, people often grow and mature during their marriage, and divorce can be a part of that process. Learn more in the following sections, including how a seasoned divorce attorney can help you successfully navigate the ins and outs of an Illinois divorce.
Human Relationships Can Promote Personal Growth
When you are single, the only person you really have to worry about is yourself. In contrast, marriage encourages you to put the needs and feelings of others before your own. Relationships can also help you see where you need to grow. For example, marriage can reveal your tendency to act with selfishness or immaturity. It can also help you to see where you need to act more responsibly (i.e. managing money, etc.). Of course, few people enter their marriages with this mindset, which is why divorce is typically seen as a failure. Yet, experts say that choosing a divorce - especially when you have grown apart or outgrown your relationship - can be the most mature decision one can make. It can also indicate you are not overly fearful of change and personal growth, both of which are unavoidable when you end a relationship.
Changing Your Mindset on Divorce
Knowing divorce is not a failure and internalizing it to the point that you no longer feel guilt or remorse for deciding to move on with your life can be two different things. To help with the process, relationship experts suggest that you try some of the following strategies:
Seek counseling or therapy;
Attend support groups;
List all the potential benefits of moving on;
Attend marriage counseling;
Do a timeline of your marriage that documents moments of growth;
Talk to family and friends about your feelings, as they are likely to support your decision;
Write a loving letter to yourself that covers all the things you have learned in your marriage;
Consider how your ending relationship can help you build better relationships in the future;
Protect the best interests of children to decrease concerns over how the divorce will impact them;
Allow yourself to grow further through co-parenting; and
Date again (when you are ready) so you start to feel like love is still possible in the future.
Contact Our Wheaton Divorce Lawyers
At Davi Law Group, LLC, we strongly believe that divorce can be a positive experience that promotes personal growth, yet we maintain compassion and empathy because we also know that ending a relationship can be painful. Seasoned and experienced, our Wheaton divorce lawyers work hard to help you start your new life off in a positive way. Get started by scheduling a personalized, confidential consultation. Call our offices at 630-580-6373 today.
Source:
http://www.businessinsider.com/marriage-divorce-successful-relationship-2018-6