Free Initial Consultations

630-580-6373
With offices in Naperville, Joliet, Wheaton, Plainfield & Chicago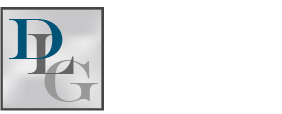 Although the popular saying is that opposites attract, many couples may find that having similar beliefs and attitudes about key issues may go a long way in improving their chances at a successful relationship - especially when it comes to marriage. Now, more than ever, shared attitudes regarding money management may be an important factor for couples who are preparing to marry or who recently tied the knot. For example, two people in a couple who both share ideas about planning for the future and saving money may find a particular benefit when it comes to the issue of money within marriage.
Finances within Marriage
According to a recent news article, arguments about money early on in marriage may be one of the top predictors as to whether the relationship will last or result in divorce. This fact was discovered in a 2012 study completed by a researcher at Kansas State University. In light of this information, many couples are making it a priority to discuss finances before entering into marriage.
It is important for any couple, even those with seemingly similar attitudes, to discuss financial issues in advance of their marriage ceremony. Money may be an emotional issue for many people, and two people who likely come from different backgrounds with different experiences may have different thoughts when it comes to finances. Topics such as preparing for retirement, beginning a savings account, and managing a household budget are all important topics to cover. Some common issues seen between couples include differing attitudes on wants and needs, handling unexpected expenses, and an inability to save money.
The Recession
The recent state of the economy, and specifically the recession, has helped to put the topic of finances at the forefront of many people's minds, including engaged couples. Many believe that since 2008, around the time the recession hit, more and more couples are openly and honestly discussing finances before marrying, as compared to prior to 2008 when the state of the economy did not seem as dismal. In addition to the state of the economy, some are saying that people are discussing money matters more because they understand the serious problems that conflict over finances can have on their relationship in the long run. Another substantial factor contributing to the more common discussions about money between couples today prior to marriage is student loan debt. For many college graduates, major life steps, such as getting married or affording to buy a home, are being delayed because of their student loans.
Family Law Attorney
At Davi Law Group, LLC, our experienced attorneys are focused on providing clients with effective and quality representation. We have successfully handled cases in many areas of family law, including divorce cases and the drafting of prenuptial agreements. Contact a
DuPage County family law attorney
today to discuss your matter. We have offices located in Wheaton, Warrenville, and Chicago.