Free Initial Consultations

630-580-6373
With offices in Naperville, Joliet, Wheaton, Plainfield & Chicago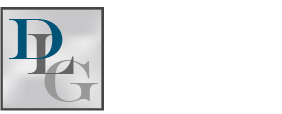 Marriage Basics: How to Get a Marriage License in DuPage County Illinois
If you are planning on getting married, you will need to obtain a marriage license in order for it to be legally recognized. Different states have different laws and rules regarding who, how, and when marriage licenses can be obtained and signed. It is important to fully understand some of the rules in DuPage County, Illinois regarding getting married. Before you get married you may also want to talk to an attorney about how marriage will impact your rights and obligations.
Where?
To get a marriage license in DuPage County, both of the future spouses must appear at the County Clerk's office. The DuPage County Clerk's office is located at 421 North County Farm Road, in Wheaton. The clerk's office is open from 8-4:30 Monday through Friday. If you get your license in DuPage County then you must be married there. You cannot use this license to get married in other locations. If you do plan to get married somewhere else you will need to find out the marriage license laws of that locale.
When?
You must get your marriage license at least 24 hours before you plan to marry. The license is good for 60 days after that. If you do not marry within that time then you must get a new license.
Who?
To get a marriage license without parental consent in DuPage County you must be over 18. Eighteen-year-olds must bring a certified copy of their birth certificate to the clerk's office. Sixteen- and 17-year-olds need a certified copy of their birth certificate and another piece of identification with their birthdate on it. They also need to bring their parents to the clerk's office to give their consent in person. The parents must have proper identification with them, and guardians must also bring guardianship papers with them.
Applicants for marriage cannot be blood-related; however, marriages between first cousins are permitted if the spouses are over 50.
How Much?
Marriage licenses cost $35. There is an extra fee of $1.00 if you pay by credit card.
What to Bring?
In order to get a marriage license you must bring identification that includes proof of age. A United States passport, driver's license, state identification card, or military identification will fulfill this requirement. If you do not have any of these documents you can bring two of the following types of identification instead: certified birth certificate, baptismal record, valid foreign passport, U.S. naturalization papers, a valid U.S. alien resident card, consulate identification cards, and/or a life insurance policy that includes the applicant's date of birth that has been in effect for over a year.
If you have ended a civil union or marriage within the last six months, you must also bring a certified copy of the annulment decree, death record or dissolution. If you have been previously married, but it has been more that six months since the end of your last marriage, then you do not need to bring anything. However, you must be able to tell the clerk how, when, and where the marriage ended.
Civil Union
You can convert a civil union to a marriage at any time, though the grace period for a waiver of the fee has passed so you must pay the $35 and follow the other guidelines, such as solemnization within 60 days.
DuPage County Family Law Attorneys
Entering into a marriage is an important decision and can have major financial and legal consequences. Davi Law Group, LLC retains skilled DuPage County family law attorneys and can help you with prenuptial agreements and other premarital questions so you don't have any unintended consequences. Contact us today.
Source:
http://www.dupageco.org/countyclerk/1822/