Free Initial Consultations

630-580-6373
With offices in Naperville, Joliet, Wheaton & Chicago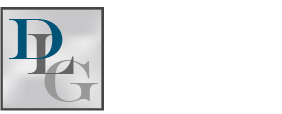 The concept of property division and divorce are familiar to most Americans. Using the Illinois Marriage and Dissolution of Marriage Act, a court will divide property between a divorcing couple in a fair and equitable manner. Dividing a business is much more complicated than dividing a car or the value of a home. Determining the value of a business is further complicated by the fact that the value of a business may fluctuate over time, increasing or decreasing in value at any point in time. If your spouse owns a business, how will an Illinois court value the business upon divorce?
Is a Business Marital Property?
A court will first attempt to determine whether the business is marital property. If your spouse started the business before the marriage and the profits and assets are kept separate from other marital assets, then a court is likely to find the business is not marital property. This means that your spouse's business will not be divided between the spouses. On the other hand, if your spouse started the business during the marriage, and business deposits/withdraws funds from a joint account, or if business profits are used to pay common expenses, then a court may view the business as marital property and subject the property to division.
How Will the Court Determine the Value of the Business?
If spouses can agree on the value of the business and the court believes the agreed upon value is reasonable, then a court may accept the value of the business without further investigation. However, in a contentious divorce, it is likely the couple will not agree on the value of the business and the court will be required to value the business. The court may use a professional appraiser. The appraiser will attempt to determine a "fair market value" for the business. The evaluation will take into account:
The business' expected income;
The business' future income;
The business' present assets; and
The business' capital.
The appraiser can also take into account the business reputation and other factors the appraiser believes helps establish the business' value.
We can Help Classify and Value Your Marital Property
Identifying marital property can be a complex process for a couple. When spouses divorce and there is a business involved it can become difficult to determine whether or not the business is a marital asset. If you are dividing marital assets as part of your divorce, then you need to ensure that your business is properly valued. Contact the DuPage County property division lawyers at Davi Law Group, LLC. We can help guide you through your property division and ensure your marital property is identified and properly valued. Contact us today to schedule an appointment.
Source:
http://www.ilga.gov/legislation/ilcs/documents/075000050k503.htm