Free Initial Consultations

630-580-6373
With offices in Naperville, Joliet, Wheaton & Chicago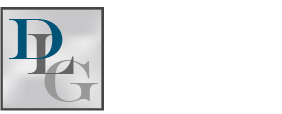 Absent an agreement of divorcing parties regarding their assets, a court will make an equitable distribution of property to each spouse as part of the dissolution of marriage process in Illinois. However, before dividing up the items, it is necessary to establish which assets are considered "marital" and "non-martial" under state law. While the distinction may be clear-cut for certain assets, the line between the two types of property may not be as obvious for others. There are rules that establish the difference between marital and non-marital property in Illinois, so discuss your specific circumstances with an attorney that has experience in property divisions in Illinois divorces.
Assets Included in Marital Property
The general rule is that all property acquired by spouses during their marriage is considered marital property. Hence, the property will be equitably divided throughout the divorce process. A court does not look to actual title and name associated with an asset in determining whether it qualifies as marital property. Typically, any item you come by during marriage will be included in marital property, including:
Banking, investment, and financial accounts;
Pensions and retirement assets;
Real estate;
Cars and other types of vehicles;
Household furnishings and personal items;
Interests in a business; and,
Stocks.
Items Considered Non-Marital Property
Any item a spouse acquires before getting married is defined as non-marital property. However, the definition also includes:
Items a spouse obtains by gift, through a will, or as a descendant of a deceased person;
Property the spouses can agree is non-marital;
Property acquired in exchange for assets obtained by gift, will, or descent;
Assets acquired in exchange for property obtained before the marriage; and,
Income gained through non-marital property.
It is important to note that neither one of these lists is exclusive. There are several other items that may qualify as marital or non-marital, and the determination will depend on a number of specific factors. Also, keep in mind that all property a spouse purchases or otherwise attains before the final judgment of divorce is presumed to be marital property. If you buy something after filing for divorce, it is still marital property while divorce proceedings are pending.
Seek Advice from a Skilled Illinois Divorce Attorney
In some cases, it is easy to determine whether an asset is marital or non-marital. In others, the distinction is far from clear. You are entitled to an equitable distribution of property in an Illinois divorce, but you are at a disadvantage if you attempt to represent your interests in court. To obtain the best possible outcome, retain an Illinois divorce attorney to discuss your options and fight for your rights to certain assets. The experienced DuPage County divorce attorneys at Davi Law Group, LLC have represented many clients in property division matters, so please contact us to discuss the details of your case.
Source:
http://www.ilga.gov/legislation/ilcs/documents/075000050k503.htm