Free Initial Consultations

630-580-6373
With offices in Naperville, Joliet, Wheaton, Plainfield & Chicago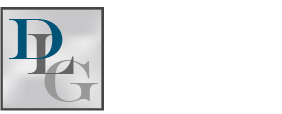 Identifying Marital and Non-Marital Assets: A Quick Guide
Divorcing couples must decide how to divide assets and marital property. If a couple can decide how to divide assets without contention, this process can be simple. Sometimes, however, it is not easy for a couple to identify marital assets or decide on how to divide the assets. When this happens it is important to understand how marital property is defined. Understanding basic differences will allow a divorcing couple to properly discuss marital assets with their divorce attorney.
Defining Marital Property
Illinois is a non-marital property state. This means that property either spouse gained during the marriage is marital property. It does not matter if only one spouse has the title to the property. If the property was purchased during the marriage it will be divided in the divorce. Examples of marital property acquired during a marriage include:
Investment accounts;
401k plans;
Primary and secondary residencies;
Cars or other vehicle;
Home furnishings; and
Business interest.
It is important to understand that when and how the property is acquired, not how the property is titled, determines whether property is marital property
What is Non-Marital Property?
Generally, Illinois law defines non-marital property as property acquired before the marriage. Additionally, non-marital property includes:
Property acquired by inheritance;

Property acquired from a previous separation;

Property excluded under a premarital agreement; and

Income or increase in property value for the types of properties listed.
Inheritance is a clear example of non-marital property. If a spouse inherits property or money and keeps the inheritance separate from marital property, then that is generally considered non-marital property. However, there are ways to transform non-marital property into marital property.
Transforming Non-Marital Property
If non-marital property is mixed with marital property so that it is not possible to distinguish between the two, the property may be considered marital property. For example, it is possible for a spouse to transfer portions of non-marital property to a spouse. Depending on the facts, it is possible that the property transferred has changed from non-marital property to marital property.
Contact an Attorney
Illinois law divides marital property in a way that is fair, but not necessarily equal. Sometimes it is difficult to distinguish marital property from non-marital property. If you are considering divorce and need guidance identifying marital property, then it is important that you speak with an experienced DuPage County divorce attorney today. The legal professionals at Davi Law Group, LLC understand the nuisances of marital property and can help you distinguish your marital and non-marital assets. Reach out to one of our skilled attorneys today for a consultation on your case and to discover how we can be assistance throughout your divorce.
Source:
http://www.ilga.gov/legislation/ilcs/documents/075000050k503.htm