Free Initial Consultations

630-580-6373
With offices in Naperville, Joliet, Wheaton & Chicago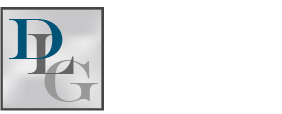 Divorce can be a financially crippling process, especially if you are not adequately prepared. Thankfully, with the right tools and knowledge, you can increase your chances of a favorable outcome. Learn more about managing your finances during and after an Illinois divorce, including why, how, and when to get started. You shall also learn how a seasoned divorce attorney can assist you in navigating your way through the process.
Understanding the Potential Financial Risks
While there are many potential risks of divorce, those that involve your finances are often the most devastating and long-lasting. For example, you could:
Lose your portion of a retirement account or pension plan;
Have an asset excluded from the marital estate, either because it has been hidden or was inaccurately deemed a non-marital asset;
Experience improper valuation of a marital asset, which may reduce your settlement;
Keep an asset that you cannot afford, either because of its tax load or the cost of upkeep;
Assume more debt than you should be responsible for in your divorce.
Your risks are dramatically increased if you allow yourself to be driven by emotion, rather than logic. Because of this, individuals are encouraged to seek guidance and support during the divorce process, both from an attorney and a licensed therapist or a support group.
How to Manage Your Finances During an Illinois Divorce
There are several approaches to managing your finances during an Illinois divorce, but most require you to complete a few key steps. First, you want to ensure you are tracking your income and expenses - not those that you expect to receive in the divorce, but those that you already have. Next, ensure that your marital estate receives an accurate valuation. You will need any documentation on financial information, such as bank statements, pension plan statements, and credit card statements. It is also advised that you seek assistance from a lawyer during the process. Third, talk to your attorney to determine what you may be entitled to. Lastly, create a budget that allows you to live within your means - whatever they may be - and search for and begin to obtain access to any resources that can help you achieve a more financially stable future (i.e. employment training, education, etc.).
Ideally, you want to start this process as soon as possible - preferably before you even tell your spouse that you are planning on filing for divorce. Doing things this way can substantially increase your chances of a solid financial future both now, and in the years to come.
Contact Our DuPage County Divorce Attorneys
If you are planning on filing for divorce, contact Davi Law Group, LLC. Backed by experience and known for our personalized touch, our DuPage County divorce lawyers can work with you to develop a sound financial plan for the future. No matter what the circumstance, we aggressively pursue the most favorable outcome possible. Schedule a consultation by calling 630-580-6373.
Source:
https://www.usatoday.com/story/money/personalfinance/2018/05/30/tips-maintain-financial-sanity-during-divorce/630005002/