Free Initial Consultations

630-580-6373
With offices in Naperville, Joliet, Wheaton & Chicago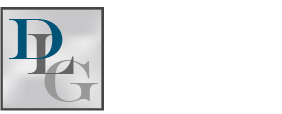 The statistics for the rate of divorce across the country are staggering. While different situations lead to divorce, not all couples who initially consider or plan on divorcing actually go through with it. A recent article published by USA Today examines this fact and considers what makes separated couples give marriage another shot.
Research on the Decision to Divorce
The decision to divorce is usually a hard and complicated one. It often begs the question, "Why do people decide to divorce?" and, other times, "Why do couples sometimes change their minds about getting divorced?" According to the article, new research has been done to examine these questions and shows that there is even uncertainty among those couples who have already filed for divorce.
The Economy's Role in the Divorce Rate
Many couples may be ambivalent or confused about getting a divorce due to the sheer expense of the process. Recent data suggests that the poor economy has caused the number of divorces in recent years to decrease. Divorce includes each spouse maintaining separate households while paying for the cost of an attorney. The flip side is that with the economy beginning to improve, we may see a sharp rise in the divorce rate. On the other hand, some experts say that the tough economy causing people to stay together may provide them with enough time to work out their differences and stay in their marriage. Still, researchers were surprised with the general attitude of ambivalence that many spouses have toward the prospect of divorce.
Factors Leading to Divorce
Many couples who participated in the research cited financial concerns as a leading factor in the decision to divorce. Not only were job lay-offs and failed business attempts putting the families in tough positions financially, but many of those problems had indirect effects on the couples as well, such as communication issues and the inability to resolve conflicts.
Factors Leading to Staying Married
A common theme among those marriages that stayed intact through their contemplation of divorce was that of forgiveness. People can change their behavior and their attitudes in addressing marital problems. When people believe there is still hope left for their marriage, they are more interested in reconciliation.
Couples who cited marital issues, such as not enough attention from one's spouse and problems with their in-laws, were among those who generally thought their marriage could be saved. Perhaps surprisingly, infidelity did not appear to be a factor in a spouse's attitude toward reconciliation.
While some marriages may be salvageable, others are not. If you are considering divorce, consulting with an experienced Illinois family law attorney can be invaluable. The attorneys at
Davi Law Group
serve clients in Chicago, Wheaton, and Warrenville, Illinois. Feel free to call us today to speak about your legal matter.