Free Initial Consultations

630-580-6373
With offices in Naperville, Joliet, Wheaton & Chicago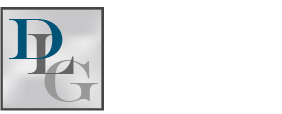 As the parent of a minor child who does not live under your roof, you no doubt cherish the time you spend together. While a court may establish your rights to parenting time, whether by agreement or as part of a divorce case, you do not have much guidance to tell you the best ways to exercise your responsibilities to maintain a strong, healthy relationship with your child.
Proper logistics and planning can help ensure a successful parenting time arrangement, and you can also take advantage of the input of an experienced Illinois parental responsibilities lawyer. General advice on making the most of your parenting time includes the following:
Make Sure Children Understand the Schedule: Depending on their ages, you should discuss the details of your parenting time schedule—from times and dates to holidays and vacations. A seamless transition between two homes takes some adjustment, but you will want to make sure that your children feel equally comfortable in both spaces. A written schedule provides children with structure and a sense of security.

Plan Ahead: Once your children understand the schedule, they will develop expectations about when they will be spending parenting time with you. Therefore, it is important to make sure all the logistics are in place to maintain the routine. Work out all the transportation details, communicate with the child's other parent, and always show up as promised. When unexpected events occur, inform everyone and do your best to prevent major disruptions.

Focus on Your Time Together: During parenting time, you should be dedicating the majority of your attention on building your relationship with your children. Arrange fun activities to engage them, and clear your head of anything that detracts from your time together. If possible, take care of any professional or personal tasks in advance so your child is not spending his or her time watching you work.

Communication in Between Parenting Time: Your time together may be over, but it is important to maintain an open line of communication in between visits. Fortunately, technology provides you with many options for continuing your conversations. Use video chat, emails, and text messages. Or, just pick up the phone.
Discuss Parenting Time with a Qualified Attorney
You and your child will get the most out of parenting time when you make the effort to plan ahead, enjoy your time together, and stay in touch between visits. When you lay the right foundation and schedule, you are better able to focus on your relationship and fun activities—instead of worrying about the logistics.
An experienced parental responsibilities lawyer can help your entire family work out a parenting time arrangement that makes the most sense for your lifestyles. The dedicated DuPage County family law lawyers at Davi Law Group, LLC can assist you with parenting time and other issues involving children, so please contact us with questions.
Source:
http://www.ilga.gov/legislation/ilcs/ilcs4.asp?DocName=075000050HPt%2E+VI&ActID=2086&ChapterID=59&SeqStart=8350000&SeqEnd=10200000