Free Initial Consultations

630-580-6373
With offices in Naperville, Joliet, Wheaton & Chicago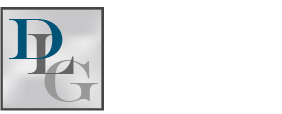 Divorce can negatively impact all involved parties, but children tend to be at the greatest risk for long-term complications and maladjustment. Part of this is due to their lack of control in the situation, but there are also other factors that can influence their ability to cope with divorce (i.e. a history of abuse or neglect, parental alienation, developmental disabilities, etc.). Thankfully, parents can mitigate many of the risks by making intentional efforts to safeguard their child's best interests during and after the divorce process. Learn more on how to effectively do this while parenting in separate homes, and discover how the assistance of a seasoned divorce attorney can help to improve the final outcome of your case.
Allowing Your Child to Love Both Parents
Perhaps one of the biggest mistakes that parents make in divorce is they get jealous over the time that their child spends with their former spouse. Alternatively, a parent may be so emotionally distraught that they feel they "need" their child around to be okay with their new way of life. Unfortunately, both scenarios (as well as any others that may hinder your child's ability to freely love both of their parents) can cause permanent damage to your child's well-being.
Instead of worrying about your child while they are away or trying to convince them not to go, try to encourage the bond they have with their other parent. Ask about what they did, and respond with love and affection. Get excited when they tell you about the fun they had while they were away. Also, try to discourage your child from staying with you out of fear or worry. Let them know that you will miss them, but that you plan to do fun things with friends or family while they are away.
Parenting in Separate Homes
Children tend to best when things are consistent from one home to the next. Of course, you and your ex-spouse are not likely to agree on all aspects of parenting, so try to focus on the areas where you agree. For example, you may both feel it is best if your child unplugs from electronics at least an hour before bedtime. Experts also say that older children really should have their own space in each home, so parents are encouraged to make every reasonable attempt to make that a reality. Parents may also find that their children adjust better if they do not have to cart a suitcase from one house to the next; keeping device charges, clothing, and personal items at each house can help to minimize Lastly, ensure that you do not intentionally do things that make your ex's life more difficult. For example, do not send your child home with a bag full of dirty laundry. Instead, try to make a reasonable effort to ease the transition for your child and their other parent.
Contact Our Wheaton Divorce Lawyers
Perhaps one of the best ways for parents to help their children cope during a divorce is to ensure they work hard to create a parenting plan that preserves their child's best interests. Davi Law Group, LLC can help. Dedicated and experienced, our Wheaton divorce lawyers serve as child advocates and strive to protect the parental bonds of the family. Call and schedule your personalized consultation to get started. Call 630-580-6373 today.
Source:
https://www.stuff.co.nz/life-style/homed/bedroom/103486827/kids-who-live-in-two-homes-how-to-make-it-work-after-divorce