Free Initial Consultations

630-580-6373
With offices in Naperville, Joliet, Wheaton & Chicago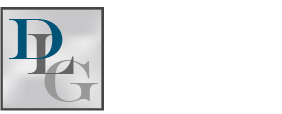 Signs on CTA vehicles and other heavily trafficked areas around town are common. They may state, "Low Cost Divorce, Just $99 Flat Fee," or other similar text. At first glance, a "low cost divorce" might seem like a good idea, especially if you and your spouse can agree on most factors involving your divorce. However, there is a lot of information these ads leave out, including hidden fees that make your total cost much higher than the $99 as advertised. As a warning about low cost divorce in Illinois, consider a few additional factors these firms will not tell you upfront.
Court Filing Fees Not Included
The fee you pay to a firm that handles low cost divorce is typically applied to the services provided. There are additional fees for filing the proper paperwork with the court clerk to initiate the dissolution of marriage proceedings. Depending on your circumstances, there may be other court costs which are not disclosed until after you have already started the process.
Other Fees Add Up
Many of the firms that advertise low cost divorce only include the initial service fees, even when you are proceeding under the joint simplified divorce process. The company may charge extra for paperwork that may be required during the process, such as preparing an agreed division of property for filing with the court.
You Are Not Working with an Attorney
When you approach a low cost divorce firm, you are often dealing with an intake clerk who did not go to law school or pass the bar examination. Eventually, an attorney may sign off on the documents, but it is unlikely that you will ever get the chance to meet with him or her. These companies owe their success to a high volume of clients, so their lawyers do not have the time for individual needs.
No Personalized Approach
Every family has different needs in an Illinois divorce, but—to a low cost divorce firm—you are just a number. There is no time to consider your individual circumstances because the attorneys are often handling dozens of cases in court per day. The lawyer is usually unable to offer advice or options customized to your specific situation.
Avoid the Risk by Retaining an Experienced Illinois Divorce Lawyer
As in any situation of "you get what you pay for," there are significant quality issues with a low cost divorce in Illinois. You may not ever deal with an attorney and those so-called low costs soon add up. A qualified DuPage County divorce lawyer takes into account your unique circumstances and works closely with you to finalize a divorce decree that best suits your specific needs. For more information on the divorce process, please contact Davi Law Group, LLC. We can answer your questions about the costs of divorce in Illinois and tell you about our affordable billing structure.
Source:
http://www.ilga.gov/legislation/ilcs/ilcs4.asp?DocName=075000050HPt%2E+IV-A&ActID=2086&ChapterID=59&SeqStart=5300000&SeqEnd=6100000