Free Initial Consultations

630-580-6373
With offices in Naperville, Joliet, Wheaton & Chicago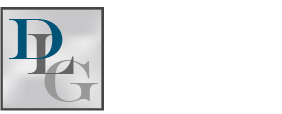 Parents who have a disabled or special needs child understand the complexity of ensuring adequate care for their child. A divorce adds to the complexity of this issue both financially and emotionally. Whenever possible, divorcing parents should seek to develop a parenting plan and come to an agreement on long-term care for their special needs child.
Generally, child support is calculated using a formula. The court uses the net income of the non-custodial parent and the number of children supported to determine the total amount of support. In most cases, child support terminates when a child is 18. However, when a child is disabled and has special needs that require long-term care, then the court may extend child support. This is particularly true if a child has a severe disability. In these extreme cases, it is possible that the court may order child support to extend for the child's entire life.
Court May Order Lifelong Child Support
Courts may extend child support beyond the age of majority and order lifelong support. Illinois law specifically provides that the court may extend child support when "the child is mentally or physically disabled and not otherwise emancipated." Normally, courts determine issues of child support using the best interest of the child standard. However, when the court decides whether to order long-term support, the court will focus on the child's financial ability. Courts will examine whether the special needs child will be able to earn a living without support from the family. In cases where the court determines the child will not be able to earn a living, then the court is likely to order lifelong support.
What if My Child Developed a Disability after the Divorce?
An accident or other traumatic event may leave a child with a debilitating condition after a divorce is finalized. In this case, it would be ideal for parents to come to an agreement regarding the best way to provide long-term care for their child. If it is not possible to arrive at an agreement, then the custodial parent should seek an amendment to an existing child support order. The court will carefully examine the child's new physical, emotional, and educational needs. Additionally, the court will be looking for direct links between the child's disability and the child's ability to live without support as an adult.
Contact an Attorney at Our Firm for Legal Assistance with Your Case
Determining how to best care for your special needs child while negotiating a divorce can be emotionally and financially straining. Providing care into adulthood is complex and it should not be the financial responsibility of one parent. If you have an adult child with a special need and you are thinking about requesting lifelong child support, then you should contact the DuPage County family law attorneys at Davi Law Group, LLC. We can help you file a petition and provide guidance as you make critical decisions for your family.
Sources:
http://www.ilga.gov/legislation/ilcs/documents/075000050K505.htm
http://www.ilga.gov/legislation/ilcs/documents/075000050k513.htm