Free Initial Consultations

630-580-6373
With offices in Naperville, Joliet, Wheaton & Chicago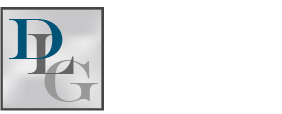 For divorced parents who live far apart, or even in different states, the challenge of finding a visitation schedule that works for both parents, is acceptable to a judge, and serves the child's best interests can be a daunting task. The complications of divorce and custody determinations are made even more complex when one parent moves for work or other reasons.
In Illinois, a parent with custody must seek and obtain the approval of a family law judge before moving out of state with his or her child. Often, the proposed visitation plan is the sticking point in an otherwise workable removal plan. If the parents will live so far apart that a long drive, bus ride, or even flight separates their two homes, the plan for the child's transportation must be carefully thought out and easy to put into practice. For example, parents wishing to live in Chicago and New York, respectively, would have an easier time convincing a judge that travel for the child is reasonable, because of the easy access to major airports. Parents wishing to send a child for visitation from Springfield, Illinois, to Amarillo, Texas, for example, would have a much tougher time because of the relative complexity and length of travel between the two less-connected cities. If airfare, train tickets, bus, or driving costs are prohibitive, or the distance is just too far to be crossed in a reasonable time frame, this could also derail a removal plan.
If you are considering petitioning a court for the right to move with your child to another state, or if your child's other parent is attempting to do so, it is important to consider the obstacles that an unaccompanied child would have to face in traveling for a visit. This will factor prominently in a judge's decision, especially because preserving the ability of both parents to have a meaningful relationship with their child is of the utmost importance.
If a judge decides that removal is allowable, because visitation would not be impractical, the judge will generally shift the visitation schedule so that less frequent, but extended periods of visitation are prescribed. A common solution is for a child to spend school vacations with one parent, while living with the other parent during the school year. Commonly, the costs of travel for visitation will fall on the parent who is seeking to remove the child from Illinois. It is also a routine practice for travel costs to be deducted from child support payments, if the non-custodial parent shoulders the costs of visiting with their child.
A Family Law Lawyer Can Help
For assistance with finding a removal and visitation plan that works for both parents, and more importantly, is in the child's best interest, contact an experienced DuPage County family law lawyer. The team at Davi Law Group, LLC can help you understand the potential ramifications of moving with your child, and can guide you through the process of petitioning a judge for permission, or ensuring that your visitation rights are preserved if the child's other parent is attempting to move out of the state. Call us today at 630-580-6373 for a consultation.