Free Initial Consultations

630-580-6373
With offices in Naperville, Joliet, Wheaton & Chicago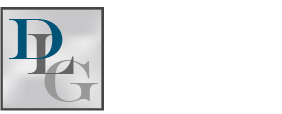 If you are considering divorce, odds are that you have already started exploring your options. Two of the most commonly pursued paths are litigation and mediation. Gain a better understanding of the differences between these two divorce methods, and discover what our seasoned divorce attorneys can do to improve the outcome in your case.
Mediation vs. Litigation - Same Issues, Different Process
No matter which path you choose for divorce, you will likely face and deal with the same core issues: allocation of parental responsibilities, parenting time, child support, alimony, and the division of assets. How these matters are resolved - the approach and process - are greatly varied, depending on the path you choose, however.
Major Differences Between Litigation and Mediation
In litigation, parties are placed at opposite ends, like warring sides. Each presents their case and evidence. The judge then makes a ruling, which is final (unless appealed). In contrast, Mediation encourages couples to work through their issues with an eye toward compromise and mutual respect. Upon further inspection, these core differences dramatically alter the divorce process.
Specifically, mediation offers the parties more control over the final outcome in their case. There is also more flexibility in terms of possible solutions; the parties can get as creative as they like. Additionally, mediation tends to be less expensive and time-intensive than a mediated divorce. Because the parties do not have to resolve the matter in court, they also have more privacy.
Litigated divorces are often more stressful and contentious than mediated divorces. Often, parties get caught up in the idea of "winning" their divorce, which can cause costs to soar. The process is also typically more time-intensive. You also lose the privacy benefit by going to court.
Need Help Deciding Which Divorce Path is Right for You? Contact Our Wheaton Divorce Lawyers for Seasoned Guidance and Assistance
At first glance, mediation may seem like the most appropriate divorce solution for all couples - but this is not the case. Certain situations cannot be mediated because they may place one of the parties at risk for violence, financial devastation, or a severe loss of their parental rights. Moreover, highly contentious divorces may not be well-suited for mediation.
If you are struggling to decide which divorce path may be most appropriate for your case, contact Davi Law Group, LLC. Our skilled DuPage County divorce attorneys will not only help you determine which method may be most suitable for your situation, but we will also work hard to ensure your interests are carefully and thoughtfully protected. Call 630-580-6373 today and schedule a personalized consultation with our Wheaton divorce lawyers.
Source:
http://www.ilga.gov/legislation/ilcs/ilcs5.asp?ActID=2086&ChapterID=59