Free Initial Consultations

630-580-6373
With offices in Naperville, Joliet, Wheaton & Chicago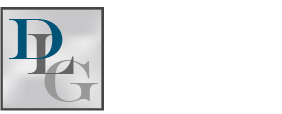 Cell phone linking while you are married can make life simpler; you and your spouse can easily share photos, documents, and pertinent personal information (i.e. locations, banking information, etc.). Unfortunately, that same technological feature can be your undoing in an Illinois divorce. Learn how you can protect your personal digital information in the following sections.
Email Accounts and Linked Cell Phones
Of all the information that your spouse can access from a linked cell phone account, emails are perhaps the most concerning. That is because most people now receive legal advice through email. Bank account alerts may also be sent through email. As such, divorcing parties are encouraged to change the password to their email accounts before they even initiate a divorce. If you are not the initiator, change your passwords as soon as you receive notification of the impending divorce.
Social Media Accounts and Location Sharing
Since all Illinois divorces are now considered "no-fault," vindictive spouses have limited uses for your social media information and locations. However, you still want to ensure you remove your spouse's access to this information. In the right context, they could use your locations against you (i.e. showing proof that you are out with your friends instead of spending time with your children to gain more parenting time or a higher allocation of parental responsibilities). Change your passwords and ensure you completely unlink your account from your spouse's. If you have a shared account (i.e. iCloud), create your own and completely remove yourself from the one you shared with your spouse.
Other Ways to Protect Your Digital Information
Cell phones can contain a lot of other sensitive information, such as a saved password to your bank account. Protect this information by ensuring you never leave your cell phone lying around or unlocked. Change passwords to financial accounts and important digital accounts (i.e. social media, email, etc.) regularly. Also, never assume that your spouse will not try to use your digital information against you. After all, it is always better to err on the side of caution than to find yourself defending your position in court.
Contact Our Wheaton Divorce Lawyers
At Davi Law Group, LLC, we understand the importance of protecting your personal digital information, and we always prioritize the best interests of our clients. Dedicated and experienced, our Wheaton divorce lawyers can help you successfully navigate the legal aspects of your divorce, and we can help you safeguard your personal and financial future. Schedule your personalized consultation by calling our offices at 630-580-6373 today.
Source:
https://www.cnbc.com/2018/06/15/financial-times-divorce-lawyers-warn-warring-couples-to-unsync-iphones.html