Free Initial Consultations

630-580-6373
With offices in Naperville, Joliet, Wheaton & Chicago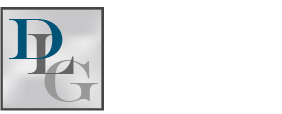 In the past, conservative views about what constituted appropriate action on behalf of a couple prior to getting married dominated public opinion. Everything from living together to premarital sex was frowned upon. While some people may still hold these views to some extent, there has definitely been a shift in what couples are doing before getting married these days, and a new study says it's not nearly as bad as many previously thought.
Cohabitation Before Marriage
A recently published article discussed not only the prevalence of cohabitation before marriage, but whether it has any real effect on the success of the marriage once it occurs. Over the last five decades, it is estimated that the rate of couples who live together before getting married has increased by about 900 percent. Two-thirds of marriages that occur today are between couples who have already lived together for 31 months, on average. Previous studies indicated that couples who lived together before marriage were 33 percent more likely to divorce than their counterparts who waited to live together until after the marriage ceremony took place.
New Research
However, new research that has been done over the last two years seems to suggest that the higher risk of divorce associated with cohabitation before marriage may be decreasing. This research considered marriages from the mid-1990s on, and found that living together before marriage did not raise the couples' risk of divorce. Even more interesting is the fact that the study found that for women with higher than average risk factors for divorce, cohabitation actually proved beneficial against the risk of divorce.
The study said prior findings were flawed since they involved comparing couples by their age at marriage as opposed to their age when they began living together. It is more common for younger people to live together and attempt to act married than couples who get married without living together. The new study took a slightly different approach by comparing the age at which the couples move in together and begin taking on marriage-like roles. As a result, this new research found that there is no difference in divorce rates between couples who lived together before marriage and those who did not. The finding tends to prove that rather than cohabitation before marriage causing divorce, it is more likely the decision to live together before having the experience and maturity to enter into a committed relationship with a compatible partner and act in ways conducive to a long-term relationship.
Divorce Attorney
If you are considering divorce, it is advisable to discuss your case with an experienced divorce attorney. At the Davi Law Group, LLC, we have successfully represented clients in numerous divorce matters.
Contact us
today to schedule a consultation to discuss your case. We have offices located in Chicago, Wheaton, and Warrenville.