Free Initial Consultations

630-580-6373
With offices in Naperville, Joliet, Wheaton & Chicago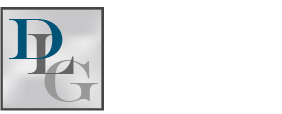 Bankruptcy may be an arduous process, but it can give debtors a clean slate. Unfortunately, if that debtor then fails to make the most of their fresh start, they can find themselves right back where they started. Learn how creating and sticking to a budget can help you avoid this issue after a bankruptcy filing, and discover how an experienced bankruptcy attorney can assist with your case, even after the process is complete.
Start by Tracking Income and Expenses
Most people start a budget by cutting back on all their expenses – everything from entertainment to necessities. Unfortunately, this is not the most effective way to create a budget. Instead, financial experts encourage consumers to spend some time tracking their income and expenses. Start by checking your after-tax income for each pay period over the next two months, then examine bank and credit card statements to determine when and where you are spending money. Each expenditure should then be categorized (i.e. clothing, food, etc.).
Choose Which Expenses to Cut
The fact that you are filing for bankruptcy means that expenditures got out of hand, for one reason or another. To get things back on track, it is crucial that you start to cut out unnecessary expenditures. Can you make coffee at home instead of purchasing it on the way to work or school? Is it possible to trade in your vehicle for a cheaper one? Are there movie, gym, or television subscriptions that you are no longer using? Choose a few of these areas to focus on and then, as you start to feel better about your budget, consider starting the process again.
Follow the 90/10 Rule
While, ideally, you want to cut as many expenses as you can, it is simply not feasible to cut everything. Instead, focus on meeting the 90/10 rule – expenses should not exceed 90 percent of your income, and the rest should go into savings. Doing things this way ensures that you have money saved for emergencies, such as an illness, layoff, or another unexpected life event. Over time, you can begin to cut more of your expenses to bulk up your emergency savings.
Contact Our DuPage County Bankruptcy Lawyers
At Davi Law Group, LLC, we do more than just help you file for bankruptcy. We also work with you throughout the entire process and increase your chances of long-term financial success. After all, bankruptcy is only a part of your fresh, new start. It is the decisions you make now, and in the months and years to come, that will influence the direction you go once it is all over. Schedule your personalized consultation with our DuPage County bankruptcy lawyers by calling 630-580-6373 today.
Source:
http://time.com/money/2791947/sticking-to-budget/