Free Initial Consultations

630-580-6373
With offices in Naperville, Joliet, Wheaton, Plainfield & Chicago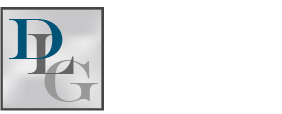 LGBTQ Adoptions in Illinois
November was National Adoption Month. Currently, almost 15,000 children are in foster care in Illinois. Many potential adoptive parents are members of the lesbian, gay, bisexual, transgender, and queer (LGBTQ) community and may have questions about the laws in Illinois around adoption, whether through foster care or another way. If you are thinking about adoption, you should work with a skilled adoption lawyer who can help you navigate the process.
Illinois Same Sex Adoptions Increasing
Chicago City Wire recently spoke with an employee from the Illinois Center for Adoption and Permanency, who noted that there has been a 22 percent increase this year in same-sex couples who want to adopt one of the children with whom the organization works. Agencies such as this one have specifically been targeting the LGBTQ community for recruitment of adoptive parents, especially as prospective adoptive parents of children in foster care.
LGBT Adoption in Illinois
Adoption laws differ from state to state. In Illinois, members of the LGBTQ community generally have the same options for adoption. Both single people and same-sex couples are eligible to adopt in Illinois. The law requires that adoptive parents are 18 years of age. Additionally, f a parent is married, then his or her partner must agree to the adoption.
During the adoption process, there will likely be background check and other investigations to verify fitness for parenting. However, the law only requires people to be of age. In Illinois, a same-sex partner of a biological parent can also adopt the child. If the couple is married, it will be easier for the second parent to adopt the child, and a second-parent adoption is recommended even for married partners.
If the child is adopted internationally by a same-sex couple, most likely only one parent will be recognized as the parent since almost all foreign countries that regularly allow people from the United States to adopt children do not recognize same-sex partners.
LGBTQ parents that use a surrogate need to make sure that they follow the laws of the Illinois Surrogacy Act to ensure that the intended parents are the ones who have the actual parental rights rather than the biological parents.
Contact Our DuPage County Adoption Lawyers for Help
If you are thinking about adoption, you may want to talk to an adoption attorney to find out your options and the different timeframes that are involved with various types of adoption. Our dedicated DuPage County adoption lawyers at Davi Law Group, LLC will answer any questions you have while they help you through the process.
Sources:
http://www.wgem.com/story/33715644/2016/11/15/local-foster-mom-talks-adoption-process-during-national-adoption-month
http://foxillinois.com/news/local/adoptive-parents-needed-in-central-illinois
http://chicagocitywire.com/stories/510992295-national-group-hails-illinois-efforts-to-support-lgbtq-adoptions