Free Initial Consultations

630-580-6373
With offices in Naperville, Joliet, Wheaton & Chicago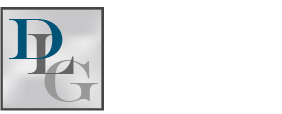 The Illinois Marriage and Dissolution of Marriage Act allows for legal separation. Legal separations are not very common, since the expense of a legal separation is similar to a divorce. However, it is possible that a couple may prefer legal separation over divorce.
If you and your spouse are considering a legal separation, then there are a few factors you may want to consider as you begin the separation process.
What Are the Requirements for a Legal Separation?
When you and your spouse decide to legally separate, you will still be married. Illinois law does not require either spouse to provide grounds for the separation. However, there are some requirements for filing. You and your spouse should not live in the same home. Illinois will not consider you separated if you and your spouse live under the same roof.
Why Should We File for a Separation Instead of a Divorce?
Legal separation may be a good option for a couple who is uncertain about divorce. There are some circumstances under which a legal separation may make more sense for a couple, which include:
Maintaining Health Insurance: a couple may want to maintain a health care plan. Unless, agreed to in a divorce settlement, divorce terminates health care coverage. Remaining married will allow the spouse to continue with medical coverage; and
Religious Considerations: couples may want to live apart but decide to have a legal separation in order to stay married for religious reasons.
Additionally, a legal separation can resolve other issues such as loan and mortgage payments. The agreement can also determine division of financial assets such as joint savings and checking accounts.
How Do We File for a Legal Separation?
Filing for a legal separation is the same as filing for a divorce. The documents you file for each are very similar and a couple may also ask a judge to decide on issues upon which the couple cannot agree. A legal separation can be indefinite, or you and your spouse can eventually file a request for the court to convert the separation into a final divorce. In most cases, the terms of the separation agreement become the terms for the divorce settlement.
Contact an Attorney
Separation gives a couple the time they may need to work on problems and resume their marriage, or to finally decide to move forward with a divorce. If you and your spouse are considering divorce or separation, please contact the DuPage county divorce attorneys at Davi Law Group, LLC. We can help you weigh the benefits of a legal separation and determine whether legal separation is the best choice for you and your family. Call 630-580-6373 today to learn how we can be of assistance.
Source:
http://www.ilga.gov/legislation/ilcs/ilcs4.asp?ActID=2086&ChapterID=59&SeqStart=3700000&SeqEnd=5200000