Free Initial Consultations

630-580-6373
With offices in Naperville, Joliet, Wheaton, Plainfield & Chicago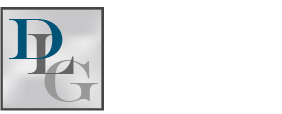 In the midst of the breakdown of a marriage, many people turn to dating or a new romantic partner as a coping mechanism or source of comfort. Starting a new relationship after a divorce is perfectly normal, but attempting to move on too quickly can lead to personal and legal challenges, especially if the divorce is still pending. Nevertheless, if you do find yourself dating during or soon after your divorce, you should be aware of the potential outcomes from a legal standpoint.
Avoid Dissipating Marital Assets
Dating and more serious romantic relationships almost always involve spending money on your date or partner, and this can have a substantial impact on your divorce resolution if you are not careful. Before the divorce is finalized, any marital assets that you use for your own personal purposes, including dating or supporting a new partner, can be considered to have been dissipated. If your spouse becomes aware of this spending behavior, they can file a claim against you, and you may be required to reimburse them as part of the equitable distribution of marital property. Waiting to date until the divorce is finalized can help you avoid this issue.
Protect Your Children's Interests
Dating or finding a new romantic partner will not necessarily adversely impact decisions regarding the allocation of parenting time and parental responsibilities. However, if your romantic life interferes with your children's best interests, and especially if a new partner poses a danger to your children's physical, mental, or emotional health, you could find your parenting time limited or restricted. Make sure you know someone well before bringing them into your children's lives, not only to ensure their safety but also to allow them time to adjust before introducing another major change.
Understand the Effects of Cohabitation and Remarriage
If you begin a serious relationship with a new partner in the midst of your divorce, you may start making plans to move in together or even get married. Of course, it is important to legally end your current marriage before you can get married again under the eyes of the law, even if you are already legally separated. If remarriage is a serious possibility, you may wish to pursue a prenuptial agreement to protect your assets and financial interests in your next marriage. You should also be aware that cohabitation or remarriage will prevent you from continuing to receive spousal support, so you should be sure to budget accordingly.
Contact a DuPage County Divorce Lawyer
Dating can affect your divorce in many ways that you may not expect, but an experienced Wheaton divorce attorney can help you avoid making mistakes that could compromise your chances of achieving a divorce resolution that meets your needs. For a free consultation, call Davi Law Group today at 630-580-6373.
Sources:
https://www.ilga.gov/legislation/ilcs/documents/075000050k503.htm
https://www.ilga.gov/legislation/ilcs/documents/075000050k510.htm
https://www.ilga.gov/legislation/ilcs/fulltext.asp?DocName=075000050K602.7