Free Initial Consultations

630-580-6373
With offices in Naperville, Joliet, Wheaton & Chicago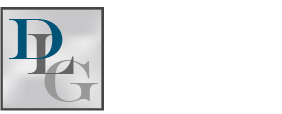 When a couple finally makes the decision to get married, they can get caught up in the romantic idea of living happily ever after. While this is normal, the couple should also think about the legal aspects of getting married.
There is an important legal process that must be followed and couples may want to think about other legal issues such as a prenuptial agreement. Thinking about these practical aspects of marriage is not very romantic, but it can help a couple talk through important issues that could result in divorce before the couple gets married.
The Marriage Process
The wedding, reception, and honeymoon are the exciting parts of getting married. They are also the non-legal parts of a marriage. Marriage, in reality, is a mundane legal process that requires a couple to take care of a few details before their marriage is legally recognized. A couple must fill out a marriage application form. Under Illinois law, the marriage application must include:
The couple's personal information, including names, Social Security numbers, birth dates, and place of birth;
Whether they have been married before, as well as any information about a divorce, or death certificate if their previous spouse passed away;
The name of the couple's parents and their addresses; and
Whether they are related to each other and the nature of the relationship.
Once the couple submits the application, they must both appear before their county clerk and pay a license fee. The county clerk will issues a marriage license and marriage certificate form. The marriage license is effective one day after it is issued. This means that it is not possible to get a same-day marriage license and couples should plan to get their license well in advance of their planned wedding ceremony.
The Benefits of Marriage
Marriage gives a couple new rights, benefits, and protections, which include:
The ability to file a joint tax return;
Exemptions from certain gift and estate taxes; and
Eligibility to gain citizenship or residency.
Discuss a Prenuptial Agreement
It is not romantic, but for many couples it will be helpful to discuss, draft, and sign a prenuptial agreement. Prenuptial agreements provide a great way for a couple to discuss issues including property division, paying household bills, and allocation of the couple's business assets.
Contact an Attorney
We often think of legal issues that deal with the breakup of a marriage. However, there are also important legal issues a couple should consider before they get married. If you are planning to get married and want advice on a prenuptial agreement or other family law issue, please contact the DuPage County family law attorneys at Davi Law Group, LLC. We can discuss these issues with you and advise you on the best decision for your new family. Please contact us today to schedule an appointment.
Source:
http://www.ilga.gov/%20legislation/ilcs/ilcs4.asp?%20DocName=075000050HPt%2E+II&%20ActID=2086&ChapterID=0&%20SeqStart=900000&SeqEnd=3100000