Free Initial Consultations

630-580-6373
With offices in Naperville, Joliet, Wheaton, Plainfield & Chicago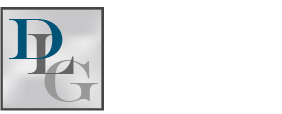 Keeping Your Finances in Order While Pursuing an Illinois Divorce
Divorce can make a massive impact on your life, especially when it comes to financial matters. Thankfully, there are ways to mitigate the risks. Learn more about managing your finances while pursuing an Illinois divorce in the following sections.
Create a Pre- and Post-Divorce Budget
Divorcing parties are often aware that a new budget is necessary. One budget may not be adequate, however. You may need both a pre- and post-divorce budget. The first (your pre-divorce budget) addresses how you and your spouse will handle any joint accounts in the months leading up to the divorce, along with your own personal financial responsibilities. The latter (the post-divorce budget) focuses on how you will manage your financial obligations once the divorce has been finalized.
Consider Paying Down Debt Before the Divorce
While it may be tempting to wait to pay down your debt until after receiving your divorce settlement, such a plan can create unnecessary financial risks for you once the divorce has been finalized. Interest rates may increase the amount owed. Accounts may be sent to collection agencies, which can hurt your credit. Lastly, your settlement amount may not be enough to cover any overdue balances. Alternatively, by using the settlement to cover the debt, rather than forge a new future, you could increase your risk of long-term financial issues. To avoid such an issue, consider paying down your debt before filing for divorce.
Weigh the Value of Your Home Carefully
Parties are often eager to keep the home in a divorce, but doing so could result in financial disadvantages—especially if the upkeep and maintenance costs are cost-prohibitive. Consider more than just the cost of the house itself (mortgage and insurance). Also calculate the cost for yard and home maintenance, HOA fees, the cost of your utilities, and any necessary home repairs. If, after careful examination, the cost of home upkeep is greater than other opportunities (such as renting an apartment or buying a smaller house), it may be time to reconsider whether keeping your home after the divorce is truly the best course of action.
Contact Our Wheaton Divorce Attorneys
You do not have to face the costly process of divorce alone. In fact, it is recommended that you seek skilled and professional legal assistance with the process, as this can greatly decrease the chances of a financial mistake or oversight. Contact Davi Law Group, LLC, where your best interests are carefully protected and of top concern. Call 630-580-6373 and schedule a personalized consultation with our DuPage County divorce lawyers to get started.
Source:
https://www.usatoday.com/story/money/2019/08/07/divorce-how-file-without-wrecking-your-finances/1932401001/