Free Initial Consultations

630-580-6373
With offices in Naperville, Joliet, Wheaton, Plainfield & Chicago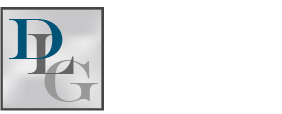 The already-contentious divorce between Jesse Jackson, Jr. and Sandi Jackson is becoming even uglier as attorneys for the spouses spar over jurisdiction issues. The Chicago Sun-Times reports that the dispute centers on whether Illinois courts have jurisdiction over Ms. Jackson, who lives in Washington, D.C. with the couple's two children. Mr. Jackson's lawyers allege that there is a valid legal basis for the divorce case to remain in Illinois due to Ms. Jackson's connection to the South Side residence the couple shared: She contributed to household expenses since purchasing the home in 1994 and uses the space when she is in town. A decision on the motion filed by Mr. Jackson's attorneys may not come for some time, yet the case raises important questions about jurisdiction in Illinois divorce cases.
Two Types of Jurisdiction for Divorce Cases in Illinois
In general, jurisdiction determines where you file for divorce, because you must initiate your case where you reside—not where you were married. There are two types of jurisdiction you must satisfy to proceed with your divorce in Illinois.
Subject Matter Jurisdiction: This type of jurisdiction deals with the kind of case before a court, because certain types of legal matters carry designations. In some court systems within Illinois, certain judges only hear probate, paternity, or divorce cases; bringing the wrong type of cases in a court where it does not belong violates subject matter jurisdiction rules, which means the judge has no authority to hear it or make decisions.

Personal Jurisdiction: A court must also have personal jurisdiction over the spouses who are divorcing. In Illinois, couples can satisfy the jurisdiction requirement if one of them is a resident of the state at the initiation of the action or is a member of the military stationed at a base within the borders. However, the issue of residence is often tricky, as it will be in the Jackson divorce case. A court will look to the actual circumstances to determine residence, so it is possible to own a home in Illinois—yet not be a resident because you spend time in another state.
Discuss Jurisdiction Issues with an Experienced Illinois Divorce Lawyer
Jurisdiction matters are quite complicated in Illinois divorce cases, whether you are the spouse seeking to keep the matter in the state or trying to have another state's courts take over. Ultimately, the determination centers are complex legal issues that you may not fully grasp if you do not have a legal background. A skilled divorce attorney will represent your interests and offer advice on your options. Consult with a legal professional about jurisdiction in a divorce case. The experienced DuPage County family law attorneys at Davi Law Group, LLC can assist with all your divorce related needs. Please contact us with questions or to schedule a consultation.
Source:
http://chicago.suntimes.com/politics/jacksons-spar-over-sweet-home-chicago-in-sour-divorce-case/