Free Initial Consultations

630-580-6373
With offices in Naperville, Joliet, Wheaton, Plainfield & Chicago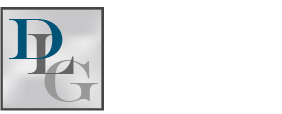 If you have been ordered to take a parenting class by a judge, it does not mean anyone thinks you are a bad parent.  In Illinois, every person with a minor child who is involved in a divorce, custody, visitation, or paternity case is required by the Illinois Supreme Court to participate in a parenting class. If the thought of taking a class on parenting skills sounds intimidating, hopefully this quick overview of the process will help ease your concern.
The Caring, Coping and Children Program (CCC)
In DuPage County, the mandatory in-class parenting class that may be ordered by the court is called the Caring, Coping and Children Program (CCC). The CCC class is a one-time, four-hour seminar designed to build and enhance not only parent/child relationships, but also co-parent relationships. According to the Family Center page of DuPage County's website, the course "encourages parents to develop a way to relate to each other that keeps children out of conflict" and "emphasizes the need for parents to set aside personal differences in order to provide the healthiest environment for children."
CCC Logistics –A Quick List of the Basics
The following is some basic information about the CCC:
You have the option to complete the in-class or online CCC;
The in-class CCC can be scheduled online through the Family Center page of the DuPage County website or by calling the Family Center at 630-407-2450;
Both parents must register –registration of one does not account for registration of the other;
The in-class and online CCC both require a $50.00 fee paid prior to taking the course; and
Children are not allowed to attend the in-class CCC with you.
Other Courses
Other similar mandated DuPage County parenting courses include the Online Co-Parenting Course (CPC), which consists entirely of a computer based course (available in both English and Spanish) and the Parents and Kids Program (PAK), which is for families in which parents were never married. If your case happens to be in another Illinois county, your class will be called by a different name but will likely involve similar goals.
Possible Penalties
If you are already contemplating ways to avoid the class – think again. Skipping a particular class can result in a late fee charged and postponing the class will only delay your entire case. A judge can refuse to finalize a divorce or even impose sanctions on you for failure to complete the parenting course.
If you are currently involved or facing a divorce or child dispute regarding custody, visitation, or paternity, contact us today to let us help guide you through the process. The experienced
DuPage County family law attorneys
at Davi Law Group, LLC are well versed in the laws and procedures that DuPage County cases are governed by.