Free Initial Consultations

630-580-6373
With offices in Naperville, Joliet, Wheaton & Chicago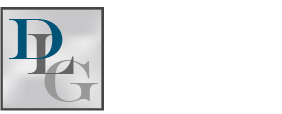 Money can be one of the greatest sources of contention in a divorce - and for good reason! There are some parties who are just dead set on getting more than their fair share. They will even go so far as to hide money and other assets from their unsuspecting spouses. Is your spouse participating in this underhanded (and illegal) activity? Look for these signs.
Your Spouse is Secretive or Defensive About Money
If your spouse gets defensive whenever you talk about money or finances, it could be a key sign that they are trying to hide something. Alternatively, they may be secretive about their earnings, perhaps even going so far as to revoke your access to certain financial accounts. Some will even hide secret purchases (a commonly used tactic in asset hiding).
Your Spouse Intercepts Bills and Financial Statements
An asset hiding spouse does not want you to know where the family's finances stand, so they will go to extreme lengths to ensure you never see a bill or statement. They may even have a secret post office box for receiving these pieces of financial information.
Your Spouse is Complaining About Lost Business Ventures or Work Hours
Spouses who want to hide their assets will often complain about lost business ventures or decreased hours at work when they learn that a divorce is on the horizon. The goal here is to trick you into thinking there is less money to go around when, in fact, they may be hiding their earnings from you through data or by diverting them to another source.
Your Spouse Takes Frequent "Business Trips"
Sometimes a business trip is just a business trip. Other times, it is an excuse to go overseas and hide money in a foreign account or investment (such as property). These can be some of the most difficult assets to uncover in a divorce.
Your Spouse Owns Real Estate
Real estate offers an easy way to hide assets from a spouse; they can put the property into someone else's name, and you are none the wiser. Assets hidden in real estate can be difficult to track down, but not impossible.
Contact Our Wheaton Divorce Lawyers
If you suspect that your spouse is hiding assets in a divorce, it is imperative that you get seasoned and professional legal assistance. Davi Law Group, LLC works with some of the most qualified professionals in the industry, and we can help you track down hidden money. Call 630-580-6373 and schedule your personalized consultation with our seasoned Wheaton divorce lawyers to get started today.
Sources:
https://www.forbes.com/sites/jefflanders/2012/03/14/divorcing-women-heres-where-husbands-typically-hide-assets/#333aeebe6579
https://www.businessinsider.com/signs-spouse-is-spending-more-money-than-you-think-2019-6#they-want-to-control-all-the-finances-and-not-loop-you-in-8
https://www.bloomberg.com/news/features/2019-05-23/the-wealth-detective-who-finds-the-hidden-money-of-the-super-rich