Free Initial Consultations

630-580-6373
With offices in Naperville, Joliet, Wheaton & Chicago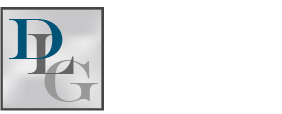 Every marriage has its ups and downs, and every married couple has their issues, hang-ups, and disagreements. Although those spats and low points can get pretty intense, and may even teeter on the edge of volatile, not every rough patch ends in divorce (nor should it). However, there are situations in which divorce may be the best option. How does one tell the difference? According to therapists, and in our own experience, some key signs may indicate a marriage is headed for divorce. Learn more with help from the following information.
Constant Fighting and Changes in Communication
While many couples go through periods of excessive arguing, those that seem to drag on for extended periods of time can be a good indicator that a marriage may be headed for divorce. If the arguments are also paired with a change in communication (i.e. yelling between partners that do not normally yell), things could be headed for an explosive end in the very near future. Therapists suggest seeking marriage counseling, but those that have marriages with any form of abuse (including mental and emotional abuse) might want to consider ending the relationship.
Leading Separate Lives
Couples in a healthy typically have their own hobbies, friends, and interests. However, there is a point where this becomes unhealthy – it is when couples start leading separate lives. Examples can include:
Not talking to one another or spending time together for days on end (except in situations that prevent it, such as deployment or hectic work schedules),
Making life plans or big decisions without consulting one another,
Romantic affairs or relationships with someone other than a spouse, and
Lying about or hiding money or assets.
Lack of Accountability
Some people have a hard time with accountability on a consistent basis (narcissists, addicts, alcoholics, etc.). However, if one or both parties in a marriage start to blame one another for their issues, rather than admitting their own fault in the breakdown of their marriage, they may be unable to resolve conflicts. Ultimately, it is this lack of resolution that can lead to divorce. If you and your spouse are facing such an issue, you might consider marriage counseling. However, if things have been progressing for a while, divorce may be the more suitable option.
Contact Our Wheaton Divorce Lawyers
At the Davi Law Group, LLC, we recognize that every marriage is unique and that these variances can impact the divorce experience. For this reason, our Wheaton divorce lawyers offer personalized and dedicated services to all our clients. Ask how we can assist with your divorce by scheduling an initial consultation. Call our offices at 630-580-6373 today.
Source:
http://www.womenshealthmag.com/sex-and-love/divorce-signs/slide/4