Free Initial Consultations

630-580-6373
With offices in Naperville, Joliet, Wheaton & Chicago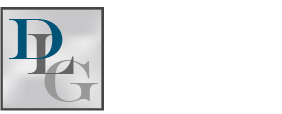 The term prenuptial agreement or premarital agreement, usually referred to as a prenup in the media, is a written contract that is created by two individuals prior to their marriage. The purpose of such an agreement is to plan ahead to determine what happens in the event of death, divorce or separation. The agreement sets forth a list of property and debts owed by each person, and defines their rights to the property after they are married. A prenup usually deals with distribution of property, assets, liabilities, spousal support, and even attorney's fees.
When a prenup is properly drafted and implemented, it is a legally binding contract between both spouses and its terms are enforceable. However, if a prenup is not drafted properly or fails to contain the financial specifics of both parties, it could be ruled unenforceable, and the plan you set in place could, in turn, fall apart.
As you can see, if your prenup is not properly drafted and all financial details are not accounted for, you stand to lose everything for which you tried to adequately plan. If you are considering a prenup, you should contact an experienced attorney who will be able to evaluate your agreement, advise you of the possible alternatives and assist you in protecting your rights.
Why Do I Need a Prenup?
Prenups may have a negative connotation in our society, but it is important to remember that they are not just for the rich. There are a few reasons why you may considered a prenup:
To pass property to children from a prior marriage, if you are getting remarried;

To clarify the financial rights and responsibilities of both spouses during the marriage;

In case of divorce, to address the rights to property or a specified amount of alimony; and

To protect each spouse from the debts of the other.
If you choose not to sign a prenup, Illinois law will dictate who owns what property you acquired during marriage, as well as what happens to your property after divorce or death.
Drafting a Valid Prenup
Courts carefully review premarital agreements, which are commonly scrutinized because they typically involve a waiver of legal rights or financial benefits. Because of this, it is extremely important for you and your future spouse to negotiate and create an agreement that is legally sound. You may also want to have an attorney review the prenup and advise you of what changes should be made to make it clear and understandable. Ensuring a prenup is clear and understandable will increase the chances a judge will deem it enforceable in the future.
Consult an Attorney
If you are considering a premarital or prenuptial agreement, or have already drafted one, in order to adequately protect you rights and assets after marriage, you should consult an experienced DuPage County family law attorney who will evaluate the validity of your prenup and advise you of any changes necessary to protect your rights.