Free Initial Consultations

630-580-6373
With offices in Naperville, Joliet, Wheaton, Plainfield & Chicago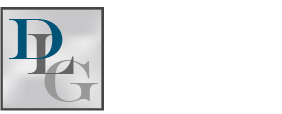 Is a DNA Test Necessary to Establish Paternity in Illinois?
Daytime television has popularized the idea of a DNA test to establish paternity to the point where you might think it is a necessary part of any legal paternity case. It is true that in Illinois, genetic testing is often used in cases involving uncertain or contested paternity, but there are other ways of establishing paternity that do not require testing at all. As either a father seeking to establish paternity or a mother who wants to ensure child support, you should be aware of when a DNA test is or is not required and what you can expect if a genetic test is part of your case.
Establishing Legal Paternity Without a DNA Test
In Illinois, there are a few situations in which legal paternity for an unmarried father can be established without the need for a DNA test. These include cases in which the father:
Was previously married to or in a civil union with the child's mother within 300 days before the child's birth. In this case, no further legal action is required to establish paternity.
Marries or enters into a civil union with the child's mother after the child's birth, if he has consented to being named as the father on the child's birth certificate.
Completes and signs a Voluntary Acknowledgment of Paternity (VAP), regardless of his current or prior relationship with the child's mother. A VAP can be completed at the hospital upon the child's birth or at any point after. The mother must also sign the VAP as well.
When is a DNA Test Used?
If you believe you may be the father of a child and are interested in being a part of the child's life, you can request a DNA test to confirm your paternity. This may be important in cases where you or the mother simply have questions or when the mother is trying to contest your paternity.
If you are the child's mother and you want to establish legal paternity to secure child support and other benefits for your child, you can work with your county court or Illinois Child Support Services to request an order for the alleged father to submit to a DNA test. If the test confirms that the man is your child's biological father, an administrative or judicial Order of Paternity can establish legal parentage. In some cases, a court may rule that the alleged father has an obligation to pay child support even if he refuses to submit to the test.
Contact a DuPage County Paternity Lawyer
At Davi Law Group, we know how important it is for your child to have a legal father, and we also understand how much it means for fathers to secure parental rights and mothers to secure child support. Whether your case requires a DNA test or not, we can help you take the necessary steps to establish paternity. Contact a compassionate Wheaton, IL family law attorney at 630-504-0176 to schedule a free consultation.
Sources:
https://www.illinois.gov/hfs/ChildSupport/FormsBrochures/Pages/hfs3282.aspx
https://www.ilga.gov/legislation/ilcs/ilcs5.asp?ActID=3638&ChapterID=59