Free Initial Consultations

630-580-6373
With offices in Naperville, Joliet, Wheaton & Chicago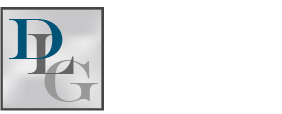 While some divorcing couples fight and argue until the bitter end, more and more parents are striving for an amicable end to their marriage. One might even go say that the decision to "consciously uncouple" has become somewhat of a trend in divorce. There are even "new" parenting time plans being used by well-meaning parents. One such example is the "bird-nesting" arrangement.
Is this type of parenting time plan a positive one for kids, or is it merely a trend? More importantly, could this type of agreement result in unnecessary harm for children of divorce? The following examines both sides of a bird-nesting divorce, and it explains how you can determine if it may be a suitable parenting time solution for your family.
What is a Bird-Nesting Divorce?
When most parents divorce, one typically moves out of the house. The other may soon follow, or they may opt to keep the family home. In either case, the children may be shuffled back and forth between the two homes. In the midst of all the changes occurring in their lives, such arrangements can be daunting for children of divorce. It can also amp up the discomfort they feel while trying to adjust to their "new life."
Birds-nesting parents do things a little differently. The family home "goes to the children," meaning they live in it all of the time. Parents rotate in and out, staying in the home when it is their turn for parenting time and moving out when it is the other parent's time with the children. During the arrangement, the parents typically live in another location when it is the other parent's turn. Some divorced parents stay with family during their off-times. Others stay in a shared apartment, which they individually occupy during the other parent's time with the children.
The Potential Benefits and Disadvantages of a Bird-Nesting Divorce
Like most parenting time solutions, a bird-nesting parenting plan is only as effective as the parties make it. In short, it can be a positive parenting time solution - both for the parents and the children - but families usually have to work extra hard to successfully co-parent in a shared space.
In respect to parents, the risk of irritation and animosity (which is often resolved when parents separate and move into their own space) is still present. Perhaps one parent leaves the house dirty for the other on a regular basis, or maybe they fail to replenish the food. Because of this, parents need to carefully evaluate whether their marital issues may transfer into the bird-nesting agreement. Another common issue may arise if divorced parents begin to date, as parties often struggle to agree on whether it is acceptable to have the romantic interest inside the family home. Issues like these (and many others) can quickly turn what was supposed to be a positive parenting time solution into a negative one.
Children can struggle with bird-nesting as well. Some may sense the undercurrent of animosity that often occurs between parents when the terms of the parenting plan are not met by one party or another. Other children may become confused as to why their parents are sharing the same home, and that may cause them to fantasize over the possibility of a reconciliation. As such, therapists and child experts typically suggest that a bird-nesting arrangement be brief in duration - no more than three to six months. Otherwise, the parents may stunt their child's ability to come to terms with the divorce.
Contact Our Wheaton Parenting Time Attorneys
Whether you are interested in developing a bird-nesting parenting plan or a more traditional one, Davi Law Group, LLC is the firm to call for your Illinois divorce. Our seasoned DuPage County family law attorneys are committed to helping you and your family develop a positive parenting time solution that can satisfy the needs and desires of all involved parties. Call 630-580-6373 and schedule your consultation to get started.
Source:
https://www.nbcnews.com/better/health/birdnesting-gives-kids-one-stable-home-after-divorce-does-it-ncna935336