Free Initial Consultations

630-580-6373
With offices in Naperville, Joliet, Wheaton & Chicago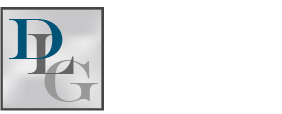 Oftentimes, couples want to adopt a child from another country but do not realize that there is a specific process they must follow before they can bring their child to the United States.
When a couple adopts from another country, they must meet adoption criteria in the United States and their child's home country. This does not mean international adoption is impossible; it simply means the adoptive parents must be prepared. If you are considering an international adoption, it is imperative that you understand the requirements before you begin the process.
First Steps for an International Adoption
It is important to first research the country from which you are hoping to adopt. You should consider several factors when selecting a country from which to adopt. Important factors to consider include:
Costs;
Travel restrictions;
Language requirements;
Average wait time for the adoption;
The country's adoption rules; and
Availability of information about the child's medical history.
Every family will have different criteria for selecting a country. However, these factors should be considered when selecting a possible country from which to adopt..
Hague Adoptions vs. Non-Hague Adoptions
The Hague Convention on International Adoption is an international treaty between the U.S. and other countries that have agreed to conduct adoptions using processes outlined by the convention. From the United States, parents can adopt from Hague and non-Hague Convention countries; the process for each is a different. The convention generalizes the adoption process and makes it easier for prospective parents. Currently, there are 75 participant countries. If you decide to adopt from a Hague country, then you will need to adhere to the procedures outlined by the agreement.
Hague Adoptions: the convention tries to protect children throughout the adoption process. For this reason, the procedures outlined by the Hague Conventions are extensive and will require you to wait for a significant period of time. You will need to submit an application, secure referrals, and receive several different approvals before bringing your child home. The Hague rules are complex; however, the rules protect both the child and their adoptive parents.
Non-Hague Adoptions: adopting from a non-Hague country is no less complex. You will still need to follow the adoption rules and procedures from your child's country. Countries will have different rules about waiting periods, income levels, language skills, and even qualifying factors for adopting parents.
Contact an Attorney
International adoptions are a wonderful way to expand your family. However, they can be complex. If you are considering expanding your family through an international adoption, you should contact the DuPage County adoption attorneys at Davi Law Group, LLC. We can help you consider all the factors for an international adoption and assist you in growing your family. Please contact us today to start discussing your options.
Source:
http://www.hcch.net/upload/conventions/txt33en.pdf