Free Initial Consultations

630-580-6373
With offices in Naperville, Joliet, Wheaton & Chicago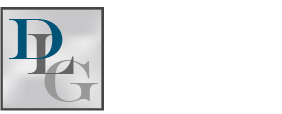 Studies show that interfaith marriages are happening much more frequently than in the past. With increasing interfaith marriages often, unfortunately, comes interfaith divorce. Although many aspects of divorce are the same regardless of the religions of the spouses, one particularly unique issue in interfaith divorce becomes the religion of the children.
Even if one of the spouses converts to the religion of the other prior to or during the marriage, it is not uncommon for that converting spouse to return to their original religion upon a divorce. This situation raises serious complications for the children of the divorce, even if the parents had previously agreed to raise their children in one particular belief system. Think of the following real world example:
Bob, raised Jewish, meets Sue, who was raised Catholic. Before marrying, Sue converts to Judaism. The two have three children, whom they agree to bring up Jewish. When the parents divorce years later, Sue returns to the Catholic religion. Soon, an issue develops as to what services the children are/are not allowed to attend on the weekend with their respective parents.
Example Reflects Reality
The above-mentioned example is not all that different than one Illinois couple whose divorce caught national attention when the ex-husband baptized his daughter, causing her Jewish mother to file a lawsuit. The judge in that case eventually barred the father from exposing his daughter to any religion other than the Jewish religion in which she was raised.
Aside from issues of baptisms and bar or bat mitzvahs, other common issues include what religious services a child will be able to attend, what holidays can be celebrated and with whom, and what kinds of religious classes the child is able to/required to attend. As complicated as these issues are for the parents and courts to decide, they can be even more complicated for the children that must live with the decisions.
Parents are, of course, free to come to an agreement regarding the religious upbringing of the children, which can be included in the parenting agreement incorporated into the divorce decree. If no agreement can be made, the parties may need to seek the help of a trial court judge. When these matters are brought to Illinois judges, the decision is based primarily on the best interests of the children.
Let Us Help
If you or someone you know is considering a divorce and a religious issue is likely to become a concern, contact the skilled
DuPage County domestic relations attorneys
at Davi Law Group, LLC to discuss your case. Our qualified team of attorneys can help determine the best and most efficient way to ensure that your child's religious upbringing is firmly established.