Free Initial Consultations

630-580-6373
With offices in Naperville, Joliet, Wheaton & Chicago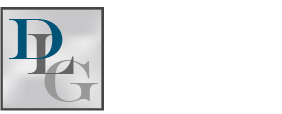 Divorce changes many aspects of your life - everything from where you call home to the amount of time you spend with your children. Then there are the emotional aspects to muddle through. So, all things considered, insurance coverage may seem like the least of your worries while going through a divorce. Yet, without it, you and your family could be at risk for significant financial loss. Learn what you need to know about insurance and divorce, and discover what our seasoned divorce lawyers can do to help you manage the many aspects of your case.
Health Insurance Coverage and Divorce
Many Americans seek health coverage through their employer. If your spouse is the one employed and you are covered under their policy, the divorce will generally end their obligation (and maybe even their ability) to provide you with coverage. However, you may still be eligible for COBRA benefits, temporarily. You will probably have to pay out-of-pocket for this coverage, but the fee is likely to be less than paying for any health-related expenses.
You can also purchase insurance on your own from a health insurance company or your state's health insurance marketplace. Alternatively, you may be able to purchase health insurance through your own employer, or you may be eligible for either Medicare or Medicaid benefits, depending on your circumstances.
Life Insurance Coverage and Divorce
While many divorcing couples recognize the importance of having health insurance in place, an alarming percentage overlook the need for life insurance. Yet, in some cases, a life insurance policy may be just as critical as health coverage. Consider, for example, a situation in which a spouse has been ordered to pay child support or alimony. If they experience an unexpected death, they would no longer be able to make those payments, which could place your own financial stability at risk. Ensuring your spouse has a life insurance policy, specifically designed to protect your alimony or child support payments, can help you to avoid such a fate. Just remember that you need to be named the beneficiary on this policy, as you may no longer be named on their employer-offered or private life insurance policy after the completion of your divorce.
Disability Insurance and Divorce
Many working individuals opt into disability coverage through their employer. Designed to protect them and their families from the financial impact of a serious accident that renders them disabled, this coverage would not be available to you after a divorce. If you are working, you may have the option to add this benefit to your own policy, but if you are not employed and your spouse pays alimony or child support, you can attempt to ensure you are still covered under your spouse's policy will cover those payments if they become disabled.
Contact Our Wheaton Divorce Attorneys
Insurance is just one of the many complex aspects of a divorce. Our seasoned DuPage County divorce lawyers can help you with it, and all the other legal issues you will face. Schedule a personalized consultation to get started. Call 630-580-6373 today.
Source:
https://www.nerdwallet.com/blog/insurance/insurance-after-divorce/