Free Initial Consultations

630-580-6373
With offices in Naperville, Joliet, Wheaton & Chicago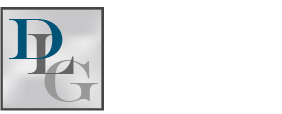 Even though parents can and do choose to end their relationship with each other, the parental bond with their children endures. Both parents are legally obligated to support their children, even if they do not choose to maintain a relationship with them. Because of this continuing obligation, child support issues are often the most intensely contested areas during a divorce or custody proceeding.
Some parents attempt to hide income, or reduce their income by taking a lower-paying job, just to reduce the amount of child support that they are required to pay. Doing so, however, can lead to trouble with the law.
Illinois law has provided a mechanism for judges, who suspect that parents are trying to avoid their duty to pay child support, to bring parents into line. This mechanism, known as imputing income, involves assigning a higher salary to a parent than they actually earn.
In circumstances where one parent believes that their child's other parent is earning less than they could be or should be, with no apparent reason besides lowering their child support payments, the parent owed child support can alert the court system, so that a judge could increase the amount of child support required through imputing income. A judge will consider whether a parent is underemployed or voluntarily unemployed, looking at several factors to determine how much the parent ought to be earning.
In the case of underemployment, a judge is looking out for a situation where a parent intentionally makes a choice regarding work that negatively impacts the amount that he or she earns. Courts will examine whether the parent's vocational skills, education and training, and a reasonable amount of effort could result in a higher income. To see the whole picture before making a decision that a parent is voluntarily underemployed, a judge will want to know about the parent's current and prior employment, and his or her skills, education, assets, and mental and physical health. The judge will also look at whether a parent chose to delay a bonus or commission, or refused to accept a promotion.
If a parent who owes child support is unemployed, a judge will look at whether he or she has a legitimate reason to be out of work, such as a medical condition. If a parent gets fired, laid off, or quits, but refuses to find a new job, a judge may consider him or her voluntarily unemployed, and will impute higher income.
Parents who use interest payments or who regularly liquidate assets to pay their bills will still be required to pay child support, even if they are not earning any new income.
In determining an amount that a voluntarily underemployed or unemployed parent must pay in child support, a judge will consider the parent's employment history and pay stubs, prior tax returns, forms such as W-2s, and any other financial information that is relevant. In cases where employment history is insufficient, a judge may impute income at the level of a minimum wage, full-time job. Parents who disagree with the income imputed by a judge may try to prove that their situation is involuntarily.
A Family Law Attorney Can Help
If you have any questions regarding imputing income, or whether this process could be applied to you or your child's other parent, please contact a skilled DuPage County family law lawyer for counsel. Davi Law Group, LLC can help guide you through a child support payment dispute, presenting all your options, and will stand up for your rights in court if need be. Contact our Chicago-area offices today for a consultation.