Free Initial Consultations

630-580-6373
With offices in Naperville, Joliet, Wheaton & Chicago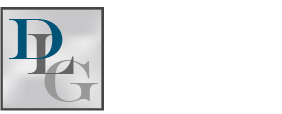 Divorce can be a chaotic, emotional, and complex process – but it does not have to be. In fact, many couples walk away from their divorce, satisfied with the outcome. How can you join their ranks? Mediation may be your best bet, especially since litigated divorce practically encourages arguments and contention, but success in mediation does not come easily. It is done with intention. Learn more about how to improve your chances of a successful mediation with help from the following information.
What is Mediation?
Unlike litigated divorce, mediation encourages couples to negotiate the terms of their divorce. It does not require the use of a judge, and it may not even take place inside of a courtroom. Instead, you work with a mediator who acts as an unbiased third-party. It is also advised that you have an attorney present to ensure you fully understand the terms and implications of the decisions you are being asked to make (i.e. alimony may result in tax consequences for the receiving spouse). However, that is ultimately your decision; just be aware of the potential consequences of not having an attorney present during the mediation process.
More Tips for a Successful Mediation
Although there are many tips for improving your chances of a successful mediation, some of the most crucial relate your mindset. For example, you might walk into mediation with clear goals and expectations, but it is important that you also know where you are willing to compromise. After all, that is the nature of mediation. It is also suggested that you avoid using "I" statements, resist the urge to blame, and always show up organized and ready to negotiate.
Another crucial step is to avoid falling into old behaviors with your spouse. While, yes, you are bound to experience anger, guilt, sadness, hostility, and other negative feelings – often all at once – these feelings do nothing to help the circumstances. So, rather than allowing yourself to fall into a power struggle, consider other strategies. For example, you could ask for time to deliberate over a specific request, which may be a reasonable one, despite how you feel at the time.
Contact Our Wheaton Mediation Lawyers
At Davi Law Group, LLC, we understand that every divorce situation is unique. It is why we offer such a wide range of divorce services, including mediation and representation during mediation. Learn more about how our Wheaton mediation lawyers can assist you by scheduling a personalized consultation. Call our offices at 630-580-6373 today.
Source:
https://www.wsj.com/articles/five-strategies-to-get-a-better-deal-in-mediation-1425576473