Free Initial Consultations

630-580-6373
With offices in Naperville, Joliet, Wheaton, Plainfield & Chicago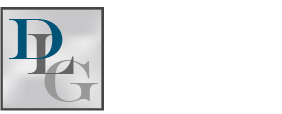 Important Things to Include in an Illinois Parenting Plan
A parenting plan outlines how two parents will share the responsibility of raising their children after divorce or separation. They are important because they can help to reduce conflict between parents and provide stability and consistency for children. They are also necessary as part of a divorce decree including minor children.
When choosing a lawyer to help you with your parenting plan, it is important to choose one with experience handling divorce and child custody cases. You should also feel comfortable with whom you choose and trust them to represent you and your child's best interests.
Requirements of an Illinois Parenting Plan
Illinois law requires parents to decide on who has decision-making responsibility over a child. The responsibilities include a child's health care, education, and religious upbringing. Parenting plans must also include a parenting time schedule describing the division of the children's time between the parents. This may include a weekly schedule, a holiday schedule, and a summer vacation schedule.
The addresses of all children, the parents' home addresses and phone numbers, and the information about both parents' places of employment must all be in the parenting plan, as well as an official home address for the child for school purposes in the parenting plan.
It must also include a child's primary residence, the formula for the visitation schedule, and the transportation method for your child between parental homes.
Communication is important going forward. Disclosing how the sharing of information for a child occurs, such as for health records or activities, should be in the parenting plan. How to communicate unexpected events that may cause deviation from what is in the parenting time schedule is also important.
Regarding the Right of First Refusal
In cases of joint custody, judges may install a "right of first refusal" (ROFR) rule to ensure both parents have a chance to care for their children when one parent cannot during their designated time. Parents can mutually establish a ROFR agreement. Without an agreement in place, the judge will make a decision using varying factors such as:
The duration of the parent's absence before ROFR takes effect

The specific circumstances in which ROFR applies

The method of notifying the other parent

Arrangements for transportation

Any other necessary measures to ensure your children's well-being
Your Parenting Plan Timeline
Within 120 days of requesting the court for parental responsibilities, each parent is required to submit a parenting plan. In cases where both parents agree to parental responsibilities, including parenting time, they can jointly file a single parenting plan, signed by both parties, within the given 120-day timeframe. However, when parents cannot reach an agreement, they must file parenting plans individually. If neither parent submits a parenting plan, the court will schedule a hearing to assess your child's best interests. During the determination of parental responsibilities, the court will consider the parenting plans submitted by both parties.
Other Additions to Your Parenting Plan
Additional things to add to create a successful parenting plan include:
Dispute resolution that may arise regarding the parenting plan which may include mediation, arbitration, or litigation

The specifics of extracurricular activities, such as expenses, who pays them, and who will be transporting your children to and from the activities

Grandparents' rights and visitation with other family members

Naming a guardian, should a need arise

Personal clauses between you and the other parent
Contact a DuPage County, IL Divorce Attorney
Creating a parenting plan can be a complex process, especially if you and your spouse disagree on certain issues. A skilled Wheaton, IL child custody lawyer can help you to understand your rights and options and can help you to negotiate a parenting plan that is in the best interests of your children. For assistance on child custody matters, contact the Davi Law Group for a free consultation at 630-657-5052 to discuss your parenting plan options.