Free Initial Consultations

630-580-6373
With offices in Naperville, Joliet, Wheaton, Plainfield & Chicago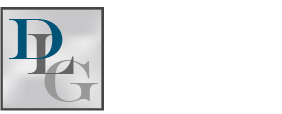 Illinois Visitation Abuse
As part of any divorce settlement where children are involved, a child visitation schedule details when a child should spend time with each parent. However, sometimes one parent does not wish for their child to see the other parent and will deny him or her the right to see the child. Known as visitation abuse, a parent cannot be legally kept from their child when a custody schedule is set by the court, and there are legal remedies available to help.
Illinois Visitation Abuse Law
Visitation abuse is considered a civil concept in Illinois. Defined in 750 ILCS 5.607.1, visitation abuse occurs when a parent denies another parent visitation as decided by the court or exercises his or her visitation rights in a manner that is harmful to a child or a child's custodian.
Typically, exercising visitation that is harmful means that there is some level of physical or psychological abuse happening to the child, but it could also mean that a parent is willfully keeping a child from activities. Unless there is some type of abuse occurring, a judge will usually require some showing of a pattern of behavior before finding that a parent has committed visitation abuse.
There is also a separate criminal violation, call visitation interference, that comes with its own set of rules, requirements, and penalties. In addition, it is separate from the civil crime of visitation abuse.
Remedies for Visitation Abuse
Once a petition has been made to the court showing that visitation abuse is occurring, the judge has a few remedies available to amend the situation. Under the same section of Illinois law, the court may order the following:
Modification of the visitation order to specifically outline periods of visitation or restrict visitation;

Supervised visitation with a third party or public agency;

Make up visitation for the time period, such as weekend for weekend or holiday for holiday;

Counseling or mediation; or

Other appropriate relief as deemed equitable.
If a court finds that one parent is in contempt for violation of a visitation order and that it amounts to visitation abuse, a judge may also impose penalties on the parent for the violation. Punishment for a contempt violation resulting in visitation abuse includes:
Suspension of Illinois driver's license;

Probation;

Periodic imprisonment up to six months, allowing the parent to be released to go to work; and

Conviction of a petty offense and fines up to $500 for each violation.
Finally, a parent that is convicted of visitation abuse can also be forced by the court to pay for the attorneys' fees of both parties if the court finds that the visitation abuse is vexatious and constitutes harassment.
Call an Illinois Family Law Attorney Now
If you or someone that you know in Chicago or the western suburbs is the victim of visitation abuse, please call our office or contact us today. Our DuPage County family law attorneys at Davi Law Group, LLC are here to help you get the time that you are rightfully owed by law with your child.