Free Initial Consultations

630-580-6373
With offices in Naperville, Joliet, Wheaton & Chicago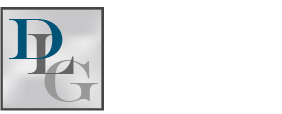 If you are thinking about getting married and you and your spouse are considering signing a prenuptial agreement, you may be curious as to what you can and cannot include under Illinois law. Theoretically, you can put anything you want in there, but Illinois will only recognize the parts that they allow and, depending on the circumstances, going too far afield may call the entire document into question. If you are thinking about a prenuptial agreement you should talk to a skilled prenuptial agreement attorney to make sure that the agreement will be upheld and also that your rights are protected.
Illinois Law
Prenuptial agreements in Illinois are governed under the Illinois Uniform Premarital Agreement Act. Courts often prefer prenuptial agreements because it makes property division much easier.
Prenuptial agreements need to be in writing and signed by both parties. The agreement also needs to be entered into by both parties without coercion or duress and the agreement may not be unconscionable. Generally, the couples are free to agree to any kind of property division they want, however, there are a few exceptions.
Undue Hardship and Spousal Support
Under a prenuptial agreement, the parties will state the arrangement for spousal support or spouses can waive spousal support. However, if waiving spousal support would result in an undue hardship for one party due to circumstances that could not have been foreseen at the time they entered into the agreement then the court may refuse to enforce this part of the agreement.
Parenting Time and Parenting Responsibility
Parties can talk about arrangements for parenting time and parenting responsibility in their prenuptial agreements, however, the courts will always use the standard of the best interest of the child. If the parties still agree to that arrangement at the time of the divorce then the court is likely to grant it if they think it is in the child's best interest.
Illegal Acts
Prenuptial agreements cannot include illegal acts.
Financial Disclosure
Anything that the parties agree to must be in the context of a full and fair financial disclosure. If one party tries to hide assets, then the prenuptial agreement will not be upheld. However, parties can waive this disclosure but they must waive it voluntarily.
Contact Our DuPage County Prenuptial and Postnuptial Agreement Attorneys
If you are considering a prenuptial agreement before you get married, you should talk to knowledgeable prenuptial and postnuptial attorneys to help you prepare the document and to make sure that your rights are not violated. Our passionate DuPage County prenuptial and postnuptial agreement attorneys at Davi Law Group, LLC, can help you with all of your pre and postnuptial agreement needs.
Source:
http://www.ilga.gov/legislation/ilcs/ilcs3.asp?ActID=2087&