Free Initial Consultations

630-580-6373
With offices in Naperville, Joliet, Wheaton & Chicago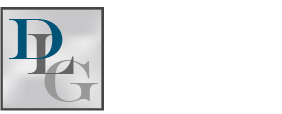 Reasons for Premarital Agreements
A premarital agreement is a contract made between two potential spouses regarding any and all aspects of a marriage. There are several different reasons why couples agree to sign a premarital agreement before marriage. One person may be wealthier than the other and may want to protect that wealth in the case of a divorce. Additionally, if one party comes into a marriage with an existing business, a premarital agreement can protect those interests.
A prenuptial agreement can also be made to ensure predictability, to plan for the future, and to provide security for both parties involved. It can guarantee future life insurance, pension, or military benefits even in the case of divorce. It can also limit future support, to an extent, so that in the case of divorce both people feel like they are exiting the marriage with some level of support.
Illinois Premarital Agreement Law
In 2009, Illinois became one of 27 states to adopt the Uniform Premarital Agreement Act. Found in 750 ILCS 10/, the act details all aspects of a premarital agreement that is created in Illinois. It mandates that all premarital agreements be in writing and is signed by both parties. In regards to content, the Premarital Agreement Act states that parties may contract with respect to the following:
The rights to the property;

The right to sell, buy, or otherwise use the property;

The disbursement of property upon death or divorce;

Spousal support;

The creation of estate planning documents;

The rights to a life insurance policy; and

The choice of law governing the agreement.
However, the one aspect that the act does not allow a premarital agreement to stipulate is the right to child support in the case of divorce. Child support is not allowed to be negatively impacted by a premarital agreement.
Call Our Office Today
If you or a loved one is contemplating a premarital agreement and has questions about it or any other aspect of family law in Chicago or the western suburbs, our DuPage County family law attorneys can help. Call or contact Davi Law Group, LLC today for a confidential and free review of your case.