Free Initial Consultations

630-580-6373
With offices in Naperville, Joliet, Wheaton & Chicago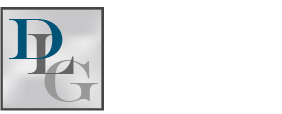 Under Illinois law, divorcing parents may present a mutually agreed plan for decision-making responsibilities and a schedule for parenting time regarding minor children. The statute encourages parents to agree by including a caveat if they cannot cooperate: The court will make decisions regarding parenting time, taking control out of the hands of a divorcing couple. Therefore, it is important to at least try to come to an agreement on parenting time in the plan you submit to the court as part of the divorce process. An Illinois divorce lawyer can assist you in covering the primary factors to consider for allocation of parenting time.
Activities Scheduling
During the school year, there is more regularity in activities, but your parenting time should take all contingencies into account. You will need to consider how to handle plans if one parent must travel for work or has a variable schedule, such as healthcare workers, law enforcement, and others that may be called into work unexpectedly.
Holidays and Vacations
The primary holidays to consider—especially since they may impact your own time off—are New Year's Day, Memorial Day, the Fourth of July, Labor Day, Thanksgiving, and Christmas. Still, not all families celebrate every major holiday. Therefore, you should think about what these events mean to your family and how you will celebrate. In addition, there are birthdays, Mother's Day, Father's Day, and others to consider.
Right of First Refusal
This term refers to how parents handle child care when it impacts the normal parenting time of one parent. Parties may agree to the terms, but an Illinois divorce court will make a determination in the event of disagreement. The right of first refusal means that one parent must offer the other parent the opportunity to provide care, if a babysitter would otherwise be required. In other words, one parent must see if the other would be willing take on the responsibility before hiring a caretaker. The second parent has a chance to accept or refuse.
Communications
Parents should consider the frequency and method of communication in their parenting time plan. Emails, telephone conversations, and video chats are not a substitution for parenting time. Still, they can be an effective way for children to stay in touch.
Work with a Qualified Parental Responsibilities Lawyer
These are just a few of the factors to consider for a parenting time schedule, since every family situation is unique. While you may be able to come to an agreement with your spouse on certain issues, you may disagree on others. An experienced parental responsibilities attorney can help you identify and prioritize the different factors, which may make it possible to agree on parenting time—and avoid making the decision for you. For more information on parental responsibilities and parenting time, please contact Davi Law Group, LLC. Our skilled DuPage County family law lawyers can answer your questions or schedule a consultation to discuss your case.
Source:
http://www.ilga.gov/legislation/ilcs/fulltext.asp?DocName=075000050K602.7