Free Initial Consultations

630-580-6373
With offices in Naperville, Joliet, Wheaton & Chicago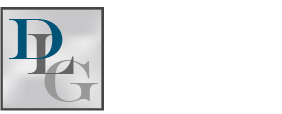 As technology has progressed, more people are using these advances to help with conception. Different assisted reproductive technology (ART) techniques allow single people, LGBT people, and couples struggling with infertility to have biological children. ART includes such techniques as in vitro fertilization, surrogacy, and sperm donation through known or unknown donors.
While ART is becoming more common, the law is slow to catch up and ART may bring up new questions for the law to address, including paternity. If you are considering using ART to conceive, or are thinking about helping other people conceive as a surrogate or sperm or egg donor, you should work with a knowledgeable parentage attorney to make sure that you understand your rights, responsibilities, and obligations under the law.
Illinois Uniform Parentage Act
Illinois law has several provisions that address the concerns of those looking into ART. One of the main Illinois laws on the subject is the Illinois Uniform Parentage Act. The parentage act recognizes a parent-child relationship between the child and the woman who gives birth to the child; however, it accepts a parent-child relationship when there is a valid surrogacy agreement in place.
Unlike most states, Illinois law acknowledges the possibility of ART and protects both intended parents and donors and surrogates by allowing a valid surrogacy agreement to define the parent-child relationships between the parties. The key to this provision is that the agreement must be a "valid" one and must meet certain requirements; therefore, you should work with a qualified attorney to make sure your intentions are legally upheld.
Presumption of Paternity
In Illinois there will sometimes be a presumption of paternity that may be rebutted in court. If the child of a woman is born while she is married to someone, or was recently married to someone, then it is presumed that the child also has a parent-child relationship with the mother's spouse. This presumption can be rebutted in court with evidence to the contrary, such as a valid surrogacy agreement.
Child Support and Parental Rights
Generally, parentage comes up when someone either wants to have parental rights to a child (including parenting time and other court protected aspects of a parent-child relationship), or the individual does not want to have responsibility for the child (often in regards to child support). There have been cases where sperm donors who did not go through a physician assisted process were on the hook for child support even when the biological mother did not want to ask for support.
Let Us Help You with Your Case
If you are considering using ART to conceive a child, whether as a donor or as an intended parent, you should work with a skilled parentage attorney to make sure that you and the other parties are completely clear on the law as it currently stands, and that you are all aware of your legal rights and responsibilities. Our skilled DuPage County parentage attorneys at Davi Law Group, LLC can help you with the legal aspects of planning your family.
Source:
http://www.ilga.gov/legislation/ilcs/ilcs5.asp?ActID=3638&ChapterID=59