Free Initial Consultations

630-580-6373
With offices in Naperville, Joliet, Wheaton & Chicago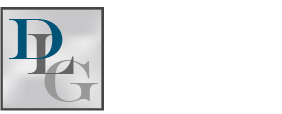 If you are in a situation where you fear for your own safety due to the actions of another person, Illinois law does provide you with options to protect yourself. Sometimes termed a "restraining order," an order of protection can prevent harm by mandating that an abuser avoid contact or communication with you. It is critical to consult with an experienced DuPage County restraining order attorney about the three different types of orders of protection right away, before any further violence impacts your life.
Emergency Orders of Protection
Under Illinois law, you can obtain an emergency order to protect against violence solely through your own testimony to a judge, without the typical procedural rules that would apply in other cases. You do not have to notify the abuser and he or she does not have to appear in court, when the harm you are trying to prevent will likely happen if proper notice is delivered.
If part of your request is to have the offender removed from a residence you share, you must be able to prove that the danger of abuse outweighs the hardship to the abuser. You can petition for an order of 21 days in duration, which extends to the date of a full hearing.
Interim Restraining Orders
An interim order of protection is intended to protect you in between the time your emergency order expires and the full court hearing on the matter. To obtain interim relief, the abuser must have appeared in court or been notified of the date of the hearing—even if he or she chooses not to attend. This type of order can last up to 30 days.
Plenary Orders of Protection
A plenary restraining order is more permanent in nature, as you can request up to two years of protection and extend the order into the future. However, with this type of hearing, you and the abuser must both appear in court. The proceeding is a type of trial, so you will both be able to present evidence and testimony.
Contact a Qualified Domestic Violence Lawyer Right Away
When an abuser puts you in fear for your safety, you can obtain an order of protection to legally prevent him or her from engaging in violence against you. However, as you can see from reviewing the three types of proceedings, the process is quite complex. Your request for protection can fail if you make even a slight mistake, and the result may put you in danger. You need a qualified, compassionate lawyer to assist you with the process and ensure your personal security. If you are involved in a domestic violence situation, contact the passionate DuPage County family law attorneys at Davi Law Group, LLC. We can assist you in obtaining all appropriate relief available under the law.
Source:
http://www.ilga.gov/legislation/ilcs/ilcs4.asp?DocName=075000600HArt%2E+II&ActID=2100&ChapterID=59&SeqStart=500000&SeqEnd=4200000